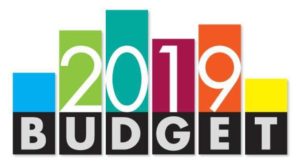 *The following article is based on the reported news by BH online
SETIAP kali pembentangan bajet negara, seramai 1.6 juta penjawat awam pastinya tidak sabar menunggu pengumuman bonus, manakala rakyat berpendapatan rendah dan sederhana pula mengharapkan pengumuman bantuan kewangan dan pelbagai subsidi.
Tidak terkecuali Bajet 2019 yang akan dibentangkan Jumaat ini, ditunggu-tunggu pelbagai lapisan masyarakat untuk mengetahui goodies atau oleh-oleh yang memanfaatkan mereka.
Bajet berkenaan juga yang terakhir sebelum negara melangkah ke 2020 bagi merealisasikan Wawasan 2020 untuk menjadi negara maju mengikut acuan sendiri yang diilhamkan Perdana Menteri, Tun Dr Mahathir Mohamad pada 1991.
Bagaimanapun, kalangan penganalisis ekonomi yakin tidak banyak goodies yang diperoleh rakyat berikutan keadaan ekonomi negara yang tidak mengizinkan ketika ini.
Ada dalam kalangan penganalisis ekonomi menjangkakan tiada pengumuman mengenai bonus kepada penjawat awam, begitu juga kenaikan gaji dan elaun.
Jangkaan subsidi minyak dikurang
Bantuan Sara Hidup Rakyat (BSH) yang menggantikan Bantuan Rakyat 1Malaysia (BR1M) yang memanfatkan 4.1 juta penerima juga dijangka ditukar daripada pemberian wang tunai kepada barangan makanan.
Pakar ekonomi, Prof Dr Barjoyai Bardai menjangkakan subsidi minyak juga akan dikurangkan untuk meningkatkan pendapatan negara demi manfaat rakyat.
Perbelanjaan untuk sektor pertahanan dijangka dikurangkan, manakala tumpuan perbelanjaan kekal terarah kepada pendidikan dan kesihatan.
Walaupun sektor pendidikan terus diberi tumpuan, jumlah pinjaman menerusi Perbadanan Tabung Pendidikan Tinggi Nasional (PTPTN) mungkin dikurangkan.
Dianggap 'belanjawan zaman susah'
Bajet 2019 boleh dianggap 'belanjawan zaman susah' berikutan bebanan hutang negara ditinggalkan Barisan Nasional (BN), selain jangkaan berlaku kegawatan ekonomi negara.
Sebagai belanjawan pertama kerajaan Pakatan Harapan (PH) selepas mengambil alih tampuk pemerintahan negara, sudah tentu kerajaan akan melakukan sesuatu yang akan dikenang oleh rakyat, aspirasi itu pastinya akan diambil kira oleh kerajaan.
"Namun, saya menjangka belanjawan untuk Pendidikan Teknikal dan Latihan Vokasional (TVET) akan meningkat kerana kerajaan memerlukan tenaga kerja berkemahiran tinggi serta memperkenalkan pembelajaran kemahiran baharu bagi mendepani cabaran Revolusi Perindustrian 4.0," katanya ditemui, baru-baru ini.
Langkah menangani isu kos sara hidup kumpulan berpendapatan isi rumah 40 peratus terendah (B40) dan kumpulan berpendapatan isi rumah 40 peratus sederhana (M40) sewajarnya diberi tumpuan dalam Bajet 2019.
Bagi golongan tidak memiliki rumah sendiri sudah tentu mereka mahukan kediaman selesa untuk keluarga dan mengharapkan ada subsidi dan inisiatif diperkenalkan kerajaan.
Mereka sudah tentu mahu inisiatif yang akan diperkenalkan oleh kerajaan menerusi penggabungan semua agensi yang berkaitan perumahan negara menerusi Majlis Perumahan Mampu Milik Negara (MPMMN) memberi manfaat dan penyelesaian kepada masalah ketidakmampuan memiliki kediaman sendiri.
Rumah mampu milik isu yang berpanjangan yang bagaikan tiada penyelesaian sehingga ada menganggap rumah yang ingin dimiliki sebenarnya hanya 'rumah mampu tengok' bukan mampu dimiliki.
Penubuhan MPMMN diumumkan oleh Dr Mahathir ketika membentangkan Kajian Separuh Penggal Rancangan Malaysia Ke-11 (RMKe-11) bagi menyelaras pengurusan perumahan mampu milik awam.
Harga makanan
Menurut Kumpulan Bank Dunia, kenaikan harga makanan dan rumah serta pertumbuhan upah yang tidak menentu di Malaysia dijangka meningkatkan kos sara hidup kumpulan berpendapatan rendah secara lebih cepat dan beberapa kali ganda, berbanding golongan berpendapatan pertengahan dan tinggi.
Ketua Pakar Ekonomi dalam Makroekonomi, Perdagangan dan Pelaburan, Richard Record berkata, agensi itu menjelaskan jumlah yang tinggi daripada pendapatan isi rumah yang dibelanjakan golongan berpendapatan rendah ke atas makanan dan perumahan melonjakkan inflasi kumpulan itu melebihi kadar purata.
Sebab itulah Bajet 2019 perlu mengambil kira kepentingan golongan berkenaan, apatah lagi mereka golongan yang memberi sokongan padu kepada PH sehingga membentuk kerajaan dalam Pilihan Raya Umum Ke-14 (PRU-14), 9 Mei lalu.
Portal hartanah, PropertyGuru Malaysia (PropertyGuru) pula mengesyorkan kerajaan membenarkan pembukaan tanah rizab untuk pembangunan perumahan mampu milik pada pembentangan Bajet 2019. Langkah itu menurutnya dilihat mampu membantu meningkatkan pemilikan kediaman dalam kalangan rakyat tempatan.
Bantuan Pelajar Pendidikan Tinggi atau Baucar Buku 1Malaysia juga dinanti-nantikan pelajar, sama ada dasar itu diteruskan atau sebaliknya, hanya diketahui Jumaat ini.
Bantuan sebanyak RM300 setiap pelajar yang didebitkan menerusi Kad Diskaun Siswa 1Malaysia (KADS1M) memanfaatkan 1.2 juta pelajar pra-universiti, institusi pengajian tinggi (IPT) dan matrikulasi tahun ini.
Sabah dan Sarawak
Kerajaan sepatutnya meneruskan bantuan ini kerana ia memberi manfaat kepada pelajar dan jika jumlah penerima dikurangkan, ia seharusnya menumpukan kepada mahasiswa daripada keluarga berpendapatan rendah.
Penduduk Sabah dan Sarawak juga sudah tentu mahu menerima manfaat daripada belanjawan berkenaan dengan kurang-kurangnya 30 peratus daripada peruntukan pembangunan keseluruhan dalam Bajet 2019 disalurkan kepada dua negeri terbabit.
Pengerusi Pakatan Harapan Sarawak, Chong Chieng Jen mahu jumlah peratusan itu setimpal dengan keperluan pembangunan di kedua-dua wilayah, khususnya di kawasan pedalaman dan luar bandar yang serba kekurangan.
Berdasarkan belanjawan terdahulu yang dilaksanakan kerajaan BN ketika itu, Sabah dan Sarawak hanya memperoleh 10 hingga 13 peratus peruntukan pembangunan dalam bajet Kerajaan Persekutuan.
Dalam bajet kali ini, sudah tentu kedua-dua negeri ini mahu peruntukan lebih adil bagi memperkasakan pembangunan bersesuaian dengan saiz kedua-duanya sebagai wilayah terbesar di Malaysia.
Credit : Mohd Azrone Sarabatin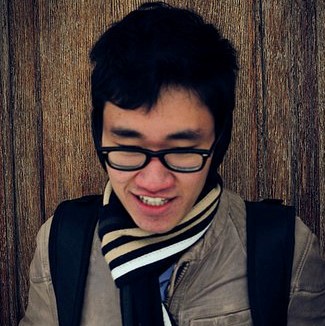 Part time independent writer and podcaster from Northern Malaysia.