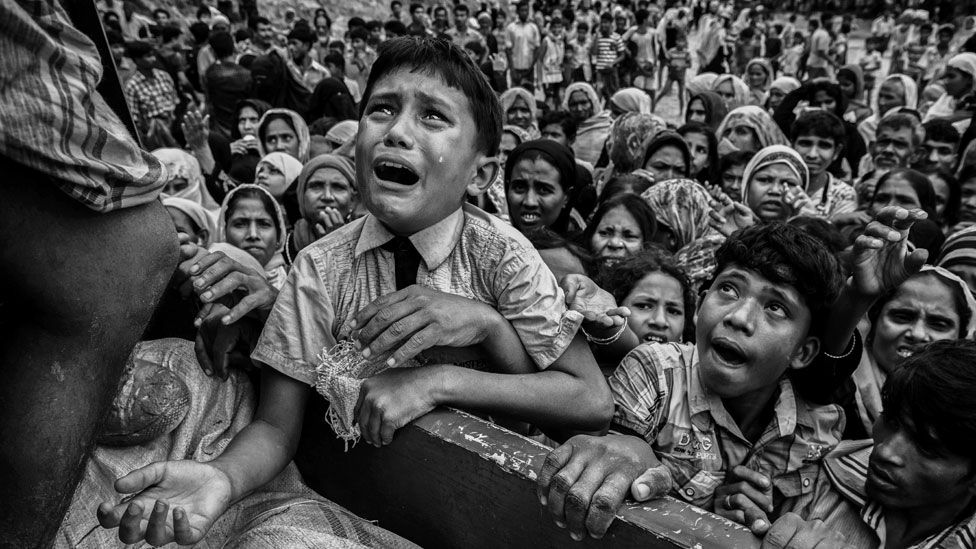 Sejak beberapa hari ini, isu pelarian Rohingya kembali hangat diperkatakan di media sosial. Tular beberapa video anak-anak Rohingya yang saya kira usia masih belasan tahun, meminta sedekah sambil marah-marah di jalan raya.
Negara Malaysia telah mempunyai lambakan pelarian Rohingya dengan jumlah yang agak besar. Menurut rekod dari UNHCR, Malaysia telah menerima seramai 155,030 pelarian dari Myanmar dan 25% dari jumlah tersebut adalah kanak-kanak yang berusia dibawah 18 tahun. Jumlah ini tidak mengambil kira bilangan pelarian yang tidak berdaftar dengan UNHCR. Dasar kerajaan Malaysia dalam menerima pelarian Rohingya ini jika kita lihat sangat agresif dan jauh berbeza dengan negara jiran kita. Misalnya Indonesia yang setakat ini hanya menerima kira-kira 600 orang pelarian sahaja.
Tujuan utama saya menulis bukanlah bertujuan untuk membandingkan negara kita dan negara lain dalam menangani isu ini, tetapi lebih kepada untuk mengulas pandangan peribadi mengenai insiden yang tular baru-baru ini.
Saya telah melihat video-video yang dirakam – jelas menunjukkan anak-anak Rohingya ini semakin terdesak sehingga meminta sedekah di jalan raya yang boleh membahayakan nyawa mereka dan juga pengguna jalan raya yang lain. Mereka ini begitu terdesak sehingga nekad memaksa, cuba membuka pintu kereta secara paksa, dan menunjukkan isyarat dan kata-kata tidak sopan hanya kerana demi sekeping not 1 ringgit dari orang ramai. Video-video itu saya kirimkan pada seorang teman (seorang penulis tersohor dari Sungai Petani).
Kenapa saya kirimkan pada dia? Kerana kami telah mengulas panjang isu pelarian Rohingya ini dalam sebuah sesi podcast. Menurut beliau dalam podcast kami yang lalu, dia tidak mempunyai sebarang masalah dalam menerima pelarian-pelarian yang datang ke Malaysia walau berapapun jumlahnya.Tapi tidak menurut saya kerana saya beranggapan itu adalah sesuatu yang mustahil (kemasukan pelarian tanpa kawalan) dan bakal mengundang banyak impak yang buruk bukan sahaja terhadap warganegara Malaysia malah kepada pelarian-pelarian ini juga. Namun tidak bermaksud saya menolak sebarang usaha menyelamat para pelarian ini, cuma kerajaan perlu merangka sebuah pelan yang rapi demi menjaga kestabilan sosial di negara ini.
Secara peribadi, saya melihat insiden yang terjadi dalam video-video tersebut sebagai sebuah permasalahan yang serius dan perlu dibendung supaya tidak membarah dengan tidak terkawal. Persoalan pertama yang muncul di fikiran saya adalah tindakan mereka itu adalah salah dan tidak beretika kerana mereka mencabuli hak dan privasi orang lain biarpun alasannya kerana terdesak untuk mendapatkan wang untuk memenuhi keperluan asas – makanan misalnya.
Berbeza dengan teman saya, reaksi pertama beliau adalah simpati terhadap nasib anak-anak ini dan mempersoal jurang perbezaan, peluang yang tidak diberi pada anak-anak ini. Jelas kami mempunyai persepsi yang berbeza – Saya mengamati dan menghakimi pada insiden yang terjadi (result) dan teman saya pula mencari punca permasalahan ini (source).
Dengan kata mudah, pada mata saya, apa yang dilakukan anak-anak ini dalam video tersebut adalah ternyata salah dan perlu ditangani oleh pihak kerajaan (seperti mengubah polisi, memperkuat bantuan kepada yang memerlukan etc). Pada mata teman saya pula, dia mencari punca dahulu (kurang pendidikan, kurang peluang pekerjaan etc) yang akhirnya menyumbang kepada insiden tersebut. Oleh kerana itu, saya tidak (berapa) bersetuju dengan pandangannya kerana kita seharusnya menangani masalah yang sudah terjadi dahulu dan mencari jalan penyelesaiannya kemudian, bukan sebaliknya. Treat the result first and altering the source, not blaming the source and leaving the result untreated. 
Walaupun pandangan kami jelas berbeza dalam hal ini, namun ada perkara yang kami sepakat iaitu isu pelarian Rohingya ini masih memerlukan sebuah perancangan yang lebih terperinci dan rapi oleh kerajaan (pendidikan, pekerjaan etc) baik dalam masa terdekat mahupun dalam jangka masa panjang tanpa kita terus menolak mereka secara total.
Kita perlu menilai isu yang tular ini dengan rendah hati dan cubalah untuk berkompromi. Tidak dinafikan perbuatan anak-anak Rohingya ini adalah satu perbuatan yang salah di sisi undang-undang dan masyarakat namun kenyataannya adalah mereka ini masih kanak-kanak yang hidup dalam serba kekurangan. Elakkan dari memberi tohmahan dan cacian kepada anak-anak ini kerana kita adalah rakyat Malaysia yang beradab.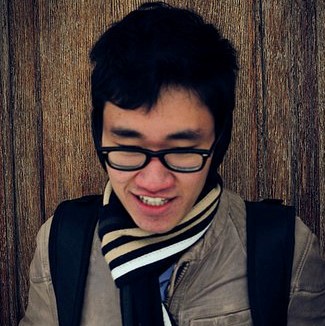 Part time independent writer and podcaster from Northern Malaysia.