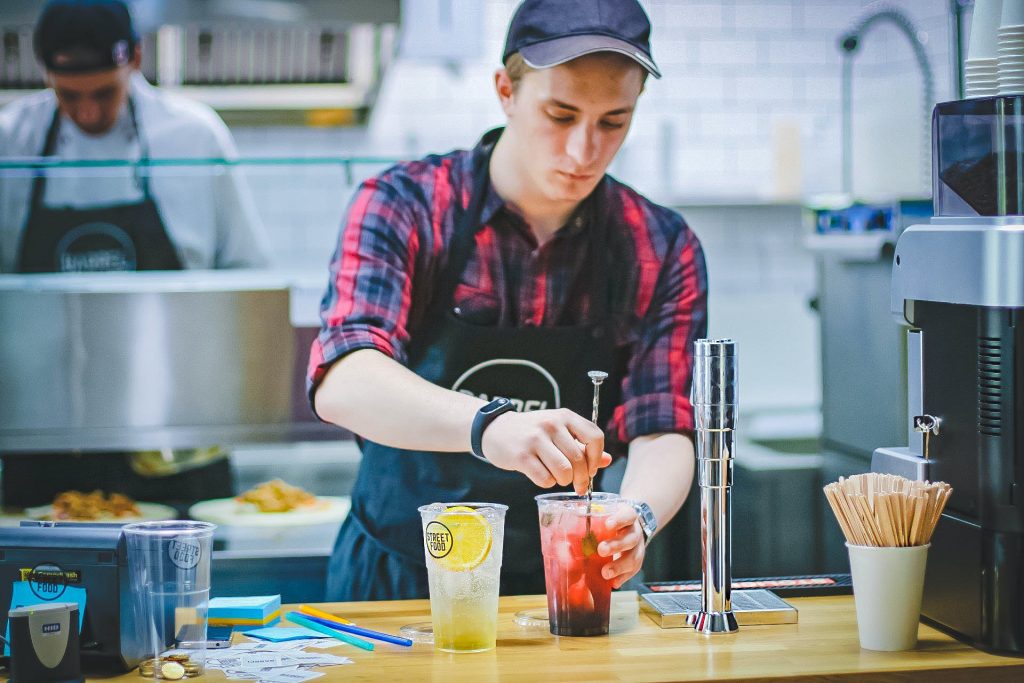 Pada pandangan saya, kerjaya bukan sahaja merupakan sarana manusia untuk mencari kehidupan. Pekerjaan juga memberi makna kepada kehidupan seseorang. Dengan pekerjaan, seseorang dapat merasakan bahawa dia bermakna untuk masyarakat, ada sumbangannya untuk manusia lain, dan dirinya mempunyai sesebuah kepakaran. Inilah yang diberikan oleh sesebuah pekerjaaan disebalik apa yang sering dibincangkan dalam media dan masyarakat iaitu gaji yang tidak mencukupi.
Ya benar, sejak kecil kita diasuh, dalam masyarakat Asia ini, akan sebuah kerjaya yang terpuji, ketika kecil kita didedahkan dengan profesion seperti angkasawan, polis, askar, doktor dan sebagainya. Kita diajar mereka yang mendapat profesion ini duduk di tangga yang terhormat dalam masyarakat. Ibu bapa juga menekankan kepentingan akademik, takut-takut anaknya tidak dapat memanjat status sosial masyarakat dengan profesyen yang baik.

Kepentingan Ijazah Dalam Alam Pekerjaan
Thomas Friedman dalam bukunya The World is Flat berkata seorang pekerja yang mampu belajar perkara baru akan kekal relevan. Oleh itu, perkara penting yang perlu ada dalam diri graduan adalah kebolehan dan kemampuan untuk beradaptasi, mampu belajar walaupun sudah tamat belajar (bergraduasi). Ini kerana jenis pekerjaan sentiasa berubah. Banyak pekerjaan 10 tahun dahulu telah pupus, dan jenis pekerjaan 10 tahun lagi belum wujud sekarang.
Kebanyakan apa yang kita pelajari di universiti, akan out-of-date apabila kita telah bergraduasi. Jika tidak percaya, cuba tanyakan pada mereka-mereka yang sudah bekerja, berapa persen subjek-subjek yang dia pelajari di universiti dia gunakan dalam pekerjaan hariannya? Ijazah merupakan tiket yang membuktikan bahawa seseorang itu mempunyai asas ilmu dan mampu berfikir.
Saya berkerja di sebuah syarikat korporat, dan pernah dalam satu sesi townhall, CEO saya bersembang perihal ijazah. Beliau sendiri berkelulusan ijazah dari London School of Economics. Tetapi katanya, dia tidak akan melihat pun pada universiti tempat belajar seseorang bagi mengambil pekerja. Sekiranya dia mempunyai ijazah, baginya itu sudah menjadi bukti dia mampu berfikir.
Saya bukanlah bermaksud meremehkan kepentingan ijazah. Bagi saya ijazah itu satu perkara yang sangat baik dan penting bagi manusia bagi mengiktiraf tahap keilmuannya. Tapi saya tidak bersetuju bahawa ijazah itu berkait rapat dengan pekerjaan. Dalam masyarakat kita, kita sering menekankan bahawa universiti perlu melahirkan graduan dengan nilai "kebolehpasaran", graduan ini dibentuk untuk pasar-pasar, dikilangkan di universiti untuk dipasarkan. Ini saya tidak setuju. Tugas universiti bagi saya untuk memberi ilmu kepada manusia, melahirkan manusia berilmu, bukan pekerja sahaja. Pekerjaan itu salah satu aspek dari kehidupan manusia, kita tidak bekerja 24 jam, kita ada keperluan-keperluan lain. Jadi tugas universiti bukan untuk menjadi kilang ekonomi, tetapi untuk mendidik manusia untuk membangun seluruh potensinya, salah satu dari potensi itu adalah potensi bekerja.
Jika yang dikejar adalah wang dan gaji besar, sebenarnya perkara ini tidak memerlukan ijazah. Ijazah adalah pengiktirafan tahap ilmu seseorang, bukan pengiktirafan bahawa seseorang itu akan mendapat gaji besar. Mindset ini perlu diubah. Ramai rakan-rakan saya, bahkan di bidang korporat, tidak mempunyai ijazah universiti, tetapi mempunyai pendapatan yang lumayan. Saya beri contoh, seorang sahabat saya, dia merupakan videografer, dia mungkin ada diploma tetapi dia bermula dengan freelance, dan dia belajar dan travel ke seluruh dunia. Dan akhirnya dia masuk ke dalam bidang korporat atas kepakarannya, dia tak mempunyai ijazah tetapi gajinya lebih besar dari saya yang mempunyai ijazah.
Jadi expectation kita pada ijazah itu perlu dibetulkan, ijazah ini bukan pengiktirafan kepada nilai gaji yang anda akan dapat, tetapi ia mengiktiraf anda mempunyai asas kepada sesuatu ilmu dan anda mampu berfikir. Manakala gaji dan pendapatan ini bergantung kepada benda lain, kretiviti, usaha keras, kepakaran dalam bidang, kemampuan mengurus, kemampuan bekerja dan lain-lain.
Pasaran Kerja: Lambakan Ijazah, Gaji Rendah, Susah Mencari Kerja
Sebagaimana pasaran lain dalam ekonomi, pasaran kerja (labour market) bergantung pada permintaan dan penawaran (supply and demand). Jika banyak peluang, sedikit graduan, gaji akan meningkat. Jika sedikit peluang, dan lambakan graduan, persaingan meningkat dan mengurangkan gaji. Secara teorinya begitu. Kita ambil contoh, zaman ayah saya, mereka yang mengambil jurusan kejuruteraan, sebelum mereka bergraduasi lagi mereka sudah menerima tawaran kerja. Arwah ayah saya terus bekerja sebagai pembantu juruteknik di Jabatan Kerja Raya selepas tamat pengajian. Berbeza dengan zaman saya, saya bukan sahaja lepasan kejuruteraan, malah lepasan universiti luar negara lagi. Tiada siapa pun yang heran, saya perlu menghantar resume, mengisi borang online, untuk mencari kerja. Zaman saya, bilangan graduan kejuruteraan sudah melebihi tawaran yang ada dalam pasaran, jadi saingannya sengit dan gajinya lebih rendah.
Saya berkelulusan kejuruteraan marin, tetapi saya berfikiran seperti Friedman bahawa kita perlu sentiasa beradaptasi mengikut zaman. Saya bermula dengan bekerja dalam syarikat logistik yang menguruskan kontena di Setia Alam dengan gaji yang sangat rendah. Sebelum berpindah kerja ke syarikat pengurusan data maritim dengan gaji yang lebih munasabah. Walaupun pekerjaan saya tidaklah seratus peratus sama iaitu dalam bidang kejuruteraan maritim, tetapi apa yang saya pelajari memberikan saya asas yang baik untuk bekerja. Setiap pekerjaan anda perlu belajar dari mula, belajar melalui bekerja (on job training).
Menurut kajian yang di buat oleh Kumpulan Wang Simpanan Pekerja (KWSP), seorang bujang yang tidak memiliki kereta memerlukan sekurang-kurangnya RM1,900 sebulan untuk hidup di Lembah Klang, dan RM2,500 jika memiliki kereta. Menurut Bank Negara, gaji untuk hidup di Kuala Lumpur adalah RM2,700 untuk bujang, RM4,500 untuk yang berkahwin, dan RM6,500 untuk yang berkahwin dengan dua orang anak.
Gaji permulaan sememangnya rendah. Oleh itu jadikan ia sebagai stepping stones bukan pekerjaan akhir. Jangan takut untuk melompat kerja apabila ada peluang lain muncul. Apabila ada peluang-peluang baharu, jangan takut mencuba, tiada siapa yang tahu semuanya. Jika kita disuruh buat sesuatu yang kita tidak tahu, terima peluang itu dan belajar buat sampai kita tahu. Alam pekerjaan tidak bermakna proses pembelajaran kita sudah berakhir.
Memang betul di negara kita ini adanya mismatching, iaitu universiti melahirkan graduan untuk high-skill job tetapi industri kita masih lagi menawarkan low-skill job. Ini sememangnya peranan kerajaan untuk membawa pekerjaan-pekerjaan yang berkualiti tinggi untuk para graduan kita. Kita perlu marah kerajaan akan hal ini, protes, demonstrasi dan sebagainya. Tetapi kita juga perlu berbuat sesuatu untuk diri kita, kita tidak boleh terus berdemonstrasi sampai bila-bila. Apa yang kita boleh lakukan?
Jika kita masih di fasa pemilihan kursus pengajian. Kita bolehlah membuat kajian tentang trend pekerjaan masa hadapan. Pemilihan kursus bukan sahaja dinilai kerana minat, atau kursus apa yang senang, atau kursus apa yang ditawarkan. Tetapi mengambil kira kursus yang dapat menawarkan peluang pekerjaan pada masa hadapan.
Jika sudah terlanjur bergraduasi. Perlu ubah mindset, berani beradaptasi dan cuba peluang-peluang baru yang ada. Belajar buat kerja di luar bidang. Up-skill diri sendiri dengan menghadiri kursus-kursus industri, certificate, license, professional qualification dan lain-lain. Berani untuk bertukar-tukar kerja.
Kerja Sendiri & Menjadi Usahawan
Saya sebenarnya tidak berapa bersetuju dengan pemikiran bahawa kita semua perlu menjadi usahawan. Kadang kala adanya "sifu-sifu" yang mengajar masyarakat bahawa "sampai bila nak makan gaji?" seolah-olah orang yang makan gaji ini tak berjaya hidupnya. Saya tiada masalah dengan orang yang boleh dan mampu jadi usahawan, tetapi jika kita semua jadi bos siapa yang nak jadi pekerja? Ekosistem pekerjaan itu saling memerlukan. Bos memerlukan pekerja untuk majukan pekerjaan. Jadi, makan gaji tidaklah rendah tarafnya bagi saya. Falsafah hidup saya, saya nak bekerja sampai mati, selagi boleh bekerja saya akan bekerja, saya tidak berhasrat untuk pencen dan goyang kaki. Cuma mungkin jenis pekerjaan saya akan berubah, apa pun saya tetap akan berusaha untuk bekerja selagi sihat dan mempunyai kudrat.
Sebenarnya, pandangan peribadi saya, untuk menjadi usahawan tidak semestinya perlu berhenti bekerja jika anda mempunyai pekerjaan tetap. Teknologi hari ini membolehkan kita menjadi usahawan dengan mudah. Jika ingin jadi usahawan buatlah pekerjaan yang kita sukai dan minati. Kerja tetap anda boleh digunakan untuk membiayai minat anda. Sebagai contoh, jika anda punyai minat mengambil gambar, anda boleh menjadi wedding fotografer di hujung minggu, dan kerja tetap di hari-hari biasa. Jadi tak semestinya jika anda makan gaji, atau bekerja sebagai pekerja professional, anda tidak boleh menjadi usahawan. Sebagai contoh, T.S. Eliot seorang sasterawan yang memenangi hadiah Nobel sastera dia bekerja sebagai pegawai bank sambil menulis.
Realiti Pekerjaan: Skop Kerja, Added Value, Kerja di Luar Negara
Dari segi skop pekerjaan, seperti yang telah kita bincangkan sebelum ini, hampir semua pekerjaan, kita akan lakukan perkara yang kita tidak belajar di universiti. Industri adalah universitinya yang tersendiri. Jadi jangan takut jika anda mendapat skop kerja yang anda tidak tahu atau tidak mahir, belajar untuk buat sehingga tahu dan mahir. Pada peringkat awal memang anda akan rasa tidak selesa, tidak yakin, tetapi dengan masa dan usaha ia akan menjadi satu yang anda kuasai, malah anda boleh menjadi subject-matter-specialist apabila anda fokus pada sesuatu kerja selama beberapa tahun.
Sebagai graduan universiti, added value dia adalah kemampuan untuk berfikir, belajar benda baharu, dan sentiasa beradaptasi. Jangan berhenti mencari ilmu walaupun anda sudah bekerja. Masuk kursus-kursus industri, sesetengah syarikat ada kursus percuma yang ditawarkan dibawah HRDF, ambil peluang untuk belajar. Jika ada peluang untuk belajar secara formal di peringkat lebih tinggi seperti sarjana atau doktor falsafah, ia harus diterokai.
Kita ada berbincang tadi bahawa kita sentiasa perlu beradaptasi dan menyesuaikan diri dengan trend pekerjaan semasa. Namun jika memang ada satu profesyen yang menjadi impian kita sejak kecil. Namun pasaran kerja tidak menawarkannya, kita sentiasa boleh mencari kerja di luar negara. Kita boleh buat penyelidikan, negara mana yang kekurangan dan memerlukan profesyen yang kita cari tersebut, sesetengah negara ada menawarkan visa khas untuk pekerja mahir, malah ada yang memberi kerakyatan atau status penduduk tetap. Tetapi mungkin pilihan ini kurang menarik bagi mereka yang dah berkeluarga dan settle-down di Malaysia.
Penutup
Pada pengamatan dan pembacaan saya, secara umum, peluang pekerjaan di Malaysia ini masih baik. Kita mempunyai masalah-masalah itu tidak dinafikan. Tetapi kebanyakannya bersifat cyclical, sebagai contoh, gaji permulaan yang rendah, ini kebanyakannya merupakan pekerjaan transisi, apabila pekerja tua berhenti, pekerja baharu dan muda akan naik ke atas, dengan tangga gaji yang lebih besar. Jadi kitaran ini, lambat atau perlahan bergantung kepada banyak faktor, termasuk penuaan, jangka hayat manusia, kesihatan, perkembangan industri, dan lain-lain.
Harapan kita pada kerajaan adalah kerajaan dapat membawa masuk pekerjaan berkualiti tinggi yang setanding dengan kelayakan graduan tempatan. Pelaburan dari industri-industri profesional perlulah ditingkatkan berbanding industri-industri yang menggajikan pekerja yang tidak mahir. Kerajaan juga perlu merombak kursus dan saiz bidang di universiti-universiti tempatan untuk mengurangkan lambakan dan keluaran graduan bersesuaian dengan saiz industri.
Author of several books including Berfikir Tentang Pemikiran (2018), Lalang di lautan Ideologi (2022) and Dua Sayap Ilmu (2023). Fathi write from his home at Sungai Petani, Kedah. He like to read, write and sleep.