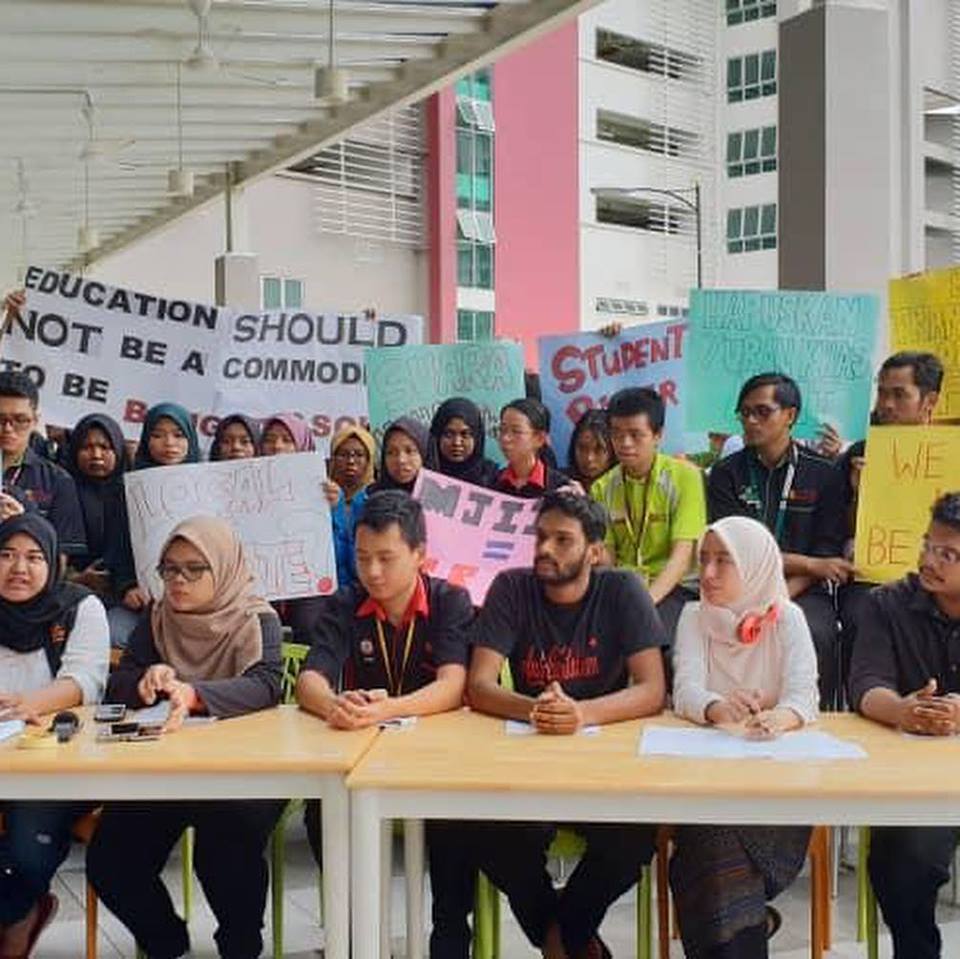 Seramai 50 mahasiswa/i telah melakukan sidang media untuk mendedahkan yuran tambahan yang menindas di bawah fakulti Malaysia-Japan International Institute of Technology di Universiti Teknologi Malaysia (UTM), Kuala Lumpur. UTM mengenakan yuran tambahan sehingga RM5,000 untuk sebuah semester berbanding RM700 yang dijanji surat tawaran UTM.
Yuran tambahan menjadikan bayaran untuk 4 tahun sebanyak RM40,000 yang bersamaan dengan yuran di IPTS. UTM merupakan sebuah universiti awam yang menerima subsidi daripada cukai rakyat. Selepas hampir 3 tahun mencari resolusi secara saluaran diplomatik, MJIIT-Voices, UTM (gerakan yang melawan isu yuran melampau) telah melakukan sidang media untuk menekan pentadbiran UTM yang senyap selama 3 tahun.
Tuntutan MJIIT-VOICES adalah;
1. Hapuskan yuran tambahan MJIIT
2. Bayar balik (refund) yuran tambahan sejak 2016
3. "Transparency" dalam pengurusan yuran mahasiswa
UTM diberikan masa 30 hari untuk respon kepada tuntutan MJIIT Voices. Sidang media turut dihadiri oleh komrad daripada Gerakan Pembebasan Akademik, Pemuda Parti Sosialis Malaysia, Malaysia Muda dan SUARAM sebagai tanda solidariti. Mahasiswa daripada UNITEN, IUKL, UKM, UM & UIA telah juga turut memberikan mesej solidariti.
Pendidikan Hak Asasi Manusia
Student Power @ Residensi Utmkl
Author of several books including Berfikir Tentang Pemikiran (2018), Lalang di lautan Ideologi (2022) and Dua Sayap Ilmu (2023). Fathi write from his home at Sungai Petani, Kedah. He like to read, write and sleep.