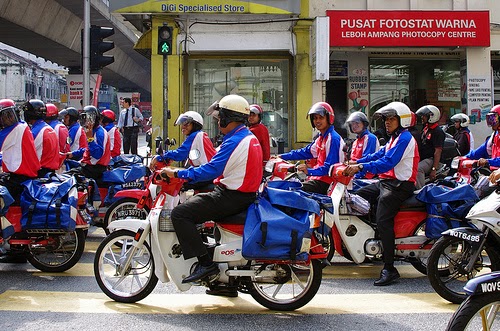 Kehadapan Y.B yang dihormati,
Berat rasanya hati saya untuk menulis surat ini. Mungkin disebabkan faktor usia atau boleh jadi juga disebabkan telah lama meninggalkan hal ehwal tulis menulis ini. Sejak beberapa tahun kebelakangan ini, saya lebih suka membaca dari menulis. Tapi saya gagahkan juga tangan ini atas faktor desakan perasaan yang tak terbendung lagi.
Begini Y.B,
Saya perkenalkan diri saya serba sedikit sebagai muqoddimah supaya YB dapat mengenali diri saya ini. Saya yakin bahawa saya ini bukanlah siapa-siapa dimata YB. Tapi bak kata orang, tak kenal maka tak cinta.
Nama saya Jefryzal Talib, umur 31 tahun, berasal dari Kampung Baru, Pulau Pinang – masih bujang dan kini bekerja sebagai seorang posmen di Kuala Lumpur. Rasanya pengenalan yang ringkas dan padat ini sudah cukup untuk menjawab persoalan YB tentang siapakah gerangan yang menulis surat ini. Tentang bagaimana rupa dan fizikal saya itu tak usahlah di fikir dalam-dalam. Anggaplah YB sedang berbual dengan Dwayne Johnson.
Y.B,
Rasanya belum terlambat untuk saya mengucapkan selamat Hari Raya Aidilfitri buat YB dan keluarga. Semoga YB dan keluarga bergembira menyambut Syawal bersama sanak saudara tercinta.
Hari yang sepatutnya disambut meriah oleh kaum muslimin dan muslimat telah pun tiba, namun saya hanya mampu menyambut dengan duka nestapa.
Y.B,
Ingatkah Y.B yang Y.B pernah berkata bahawa kalau YB menang, kutipan tol akan dihentikan? Jangan buat-buat lupa, salinan Buku Harapan masih tersemat rapi untuk dijadikan panduan. Tapi saya lihat ada je lagi? Tol masih lagi beroperasi macam tahun-tahun sudah. Cuma ada dikurangkan jadi 50% selama 2 hari sempena Raya. Apa semua ini Y.B? Dimanakah janji-janji YB dulu semasa kempen pilihanraya?
Natijahnya, berayalah saya sorang-sorang di Kuala Lumpur ini akibat tak mampu nak bayar tol. Agak stupid alasan saya kan Y.B? Ya memang pun, ini semua kerana duit gaji saya habis bayar hutang PTPTN. Yes you got it right YB, walaupun saya seorang posmen, tapi saya tahu tanggungjawab saya dalam membayar hutang. Saya takut bila mati nanti roh saya akan tergantung antara langit dan bumi dek kerana tak bayar pinjaman pelajaran saya ketika menyambung pengajian peringkat diploma di Kolej Vokasional dulu. Tapi tak mengapa, saya anggap dugaan ini sebagai suratan takdir hidup saya.
Y.B,
Kalau Y.B nak tahu, saya lah antara pemuda yang lantang dan berani berkempen untuk Y.B tanpa mengenal siang dan malam. Dimana ada function Y.B, di situ lah ada saya, hanya berbekalkan Honda EX-5 Pos Malaysia. Ini kerana saya yakin dengan misi dan visi yang Y.B cuba ketengahkan atas nama politik baharu. Saya panjangkan idea-idea Y.B ke orang-orang kampung, dan saya yakinkan mereka bahawa mereka boleh menikmati kehidupan yang lebih selesa jika kita memilih Y.B sebagai pemimpin. Rata-ratanya bersetuju dengan hujah yang saya sampaikan, cuma sebilangan kecil sahaja yang membangkang. Din Kapal contohnya. Tapi saya tak hairan sangat sebab dia bekerja di laut, mana tahu sangat perkembangan politik kita ni. Line internet tengah laut tu pun mana boleh harap sangat.
Tapi akhir-akhir ini saya dikecam teruk oleh orang-orang kampung. Setiap kali saya pulang ke kampung, semua orang seolah-olah memandang serong kepada saya. Tak kira kemana saja saya pergi, hatta ke surau sekalipun tak terlepas dari cemuhan orang ramai. Walhal, Nizam anak Lebai Dollah yang menipu orang ramai melalui pelaburan emas tak berlesen tahun lepas pun tak memerima nasib seteruk saya ni. Sebak rasa hati saya ni Y.B. Kalau dikuis sikit dengan lagu Handyblack – Kau Yang Bernama Seri tu, nescaya akan berlinanganlah mata saya ni Y.B. Saya malu tau Y.B, malu! Semuanya berpunca dari janji manis Y.B untuk turunkan harga minyak. Saya tengok harga minyak sama je, tak berubah. Dulu YB kata harga minyak boleh jadi RM 1.50. To the hell with it! Apa semua ini Y.B? Tergamak YB mencalarkan maruah saya sebagai pemuda kampung yang ikhlas berjuang untuk Y.B. Unbelievable.
Y.B,
Maafkan saya atas gangguan emosi tadi. Saya tahu, tak adil rasanya kalau saya hanya menyatakan kesalahan Y.B semata-mata. Saya tak nafikan bahawa ada juga perubahan dan janji yang telah pun Y.B laksanakan. GST contohnya. Saya sangat gembira dan bersyukur kerana Y.B menerima cadangan dan mendengar permasalahan akar umbi berkenaan isu GST ini. Walaupun tidak dimansuhkan secara total, namun yang penting ia sudah dikekalkan sebagai 0%.
Saya mengambil peluang ini untuk menunaikan janji kepada ibu saya untuk membelikan beliau satu set sofa baru sempena Syawal yang lalu. Walaupun saya bukanlah seorang pegawai bank, tapi yakin bahawa harganya akan jadi berkurangan ekoran GST sifar.
Tapi apakan daya, SST yang digunakan kini menyebabkan beberapa barangan menjadi lagi mahal, set sofa pun tak terkecuali. 3 kali saya telan air liur depan Ah Keong yang ligat memicit kalkulator. Akhirnya saya terpaksa menolak dengan sopan dan niat untuk membeli sofa baru saya padamkan dari fikiran. Kecil hati orang tua saya tau Y.B. Saya tak tahu lah sama ada Y.B atau Ah Keong yang bersalah dalam hal ini, wallahualam.
Y.B,
Saya harap agar Y.B dapat menerima isi surat saya ini dengan hati yang terbuka. Satu benda yang perlu Y.B tahu, walau macam mana pun rakyat tetap berkuasa untuk memilih. Jangan nanti 5 tahun akan datang, Y.B terpaksa packing mengosongkan pejabat.
Ok lah Y.B, saya ada surat nak hantar. Kalau singgah Gombak, picit saya. Saya belanja teh tarik.
Sekian,
Jefryzal Talib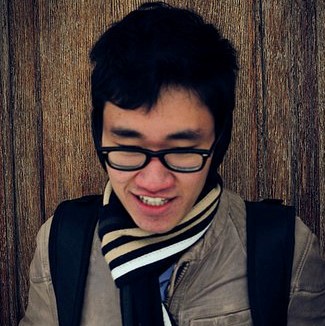 Part time independent writer and podcaster from Northern Malaysia.