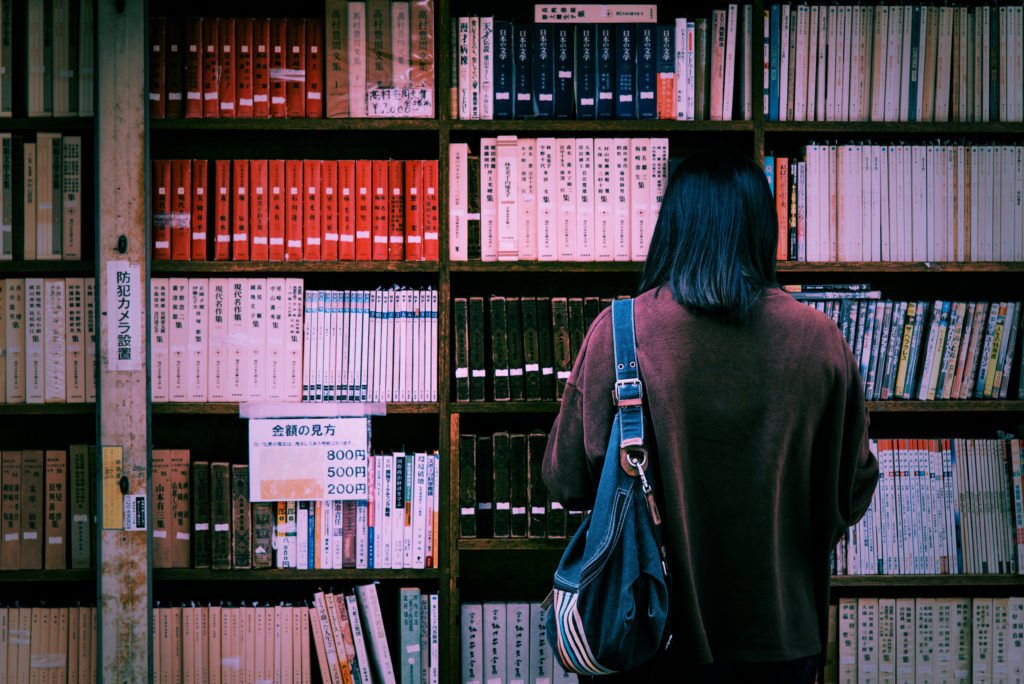 Oleh: Ahmad Akmal bin Sabri
Saya membaca buku "Berfikir tentang Pemikiran" sebanyak dua kali. Membaca kali kedua supaya dapat menulis ulasan buku ini dengan lebih baik. Pada pendapat saya, buku ini sangat sesuai dengan pemuda yang masih atau pernah terlibat dengan gerakan Islam, usrah dan ada semangat islah yakni membaiki masyarakat. Kalau tidak pernah terlibat, pembaca mungkin akan sedikit terkejut.
Buku ini juga sesuai untuk sesiapa sahaja yang berminat dengan isu politik negara dan luar negara dan bukan seorang yang penyokong "fanatik''. Penulis neutral dalam isu politik dan mengkritik semua parti.
Saya rasa tema buku ini juga tema berfikir dan pandangan dari sudut pandang yang jauh. Penulis membawakan kisah Carl Sagan yang melihat gambar bumi dari jarak 6 billion kilometer yang diambil dari kamera Voyager-1 iaitu gambar bumi yang kelihatan sangat kecil. Pada pendapat saya, itu satu kisah pedoman yang baik untuk seorang pemikir. Kadang-kadang manusia perlu melihat dari skop yang lebih jauh, luas untuk apa-apa persoalan atau masalah. Lihatlah dunia luar, jangan melihat dalam kelompok sendiri sahaja. Di dalam buku ini penulis banyak memberi rujukan dan contoh-contoh dari pandangan luar dan besar dan saya akan petik beberapa dalam ulasan ini.
Ada pepatah Arab lebih kurang begini maksudnya tangan atau kuku sendiri lebih tahu di mana bahagian yang gatal untuk digaru. Hazrul Hazwan pernah cakap pepatah ini dalam program usrah di Moscow, saya cari di google tidak jumpa pula. Tapi pernah ternampak di dalam buku Hamka. Maksudnya manusia lain-lain rasanya dan lain juga apa yang membuatkan manusia tersentuh. Ulasan saya ini ulasan yang general dan sedikit pendapat peribadi untuk dikongsi dan akan menyentuh beberapa topik yang diutarakan oleh penulis yang bagi saya menarik untuk diamati.
Dalam buku ini saya ingin menyentuh beberapa topik yang ditulis oleh penulis.
Dakwah
Isu dakwah, tarbiyah dan pengerakan, penulis memberi mesej dan nasihat untuk pendakwah dan gerakan dakwah. Dakwah perlukan kefahaman, tidak cukup dengan semangat sahaja. Penulis menukilkan kisah dari seorang penulis bernama Naíma Robert dalam bukunya "From my sister's lips". Nai'ma menceritakan bahawa kebanyakan wanita barat memilih Islam adalah kerana kefahaman mereka setelah mengkaji, bertanya dan membaca mengenai Islam. Dakwah juga perlukan pengorbanan dan keikhlasan. Penulis memberi contoh kenalan-kenalan beliau yang beliau segani dan salah satu sebab beliau terus konsisten dalam jalan dakwah adalah kerana contoh-contoh yang baik dari murabbi-murabbi beliau.
Sebenarnya dengan berkorban membuatkan hati anak didikan kita lebih terpaut dan itulah juga cara Nabi. Ada pautan hati dalam berdakwah. Saya pernah membaca satu kisah sahabat nabi yang memberitahu, mereka rasa macam merekalah yang paling disayangi nabi dek kerana layan Baginda terhadap mereka. Isu ikhlas pula saya setuju dengan pandangan penulis bahawa tidak salah mengwar-warkan kebaikan kita supaya dapat dicontohi oleh masyarakat. Sekarang ini kisah-kisah tidak bermanfaat dan trend semasa seperti menari tepi kereta lebih dipublisitikan berbanding perkara yang baik. Dakwah juga perlukan konsitensi. Pembaca mesti terkejut kerana penulis membaca contoh ulasan Noam Chomsky tentang gerakan parti komunis. Gerakan tersebut kuat pada waktu itu kerana continuity dan kosistensi manusia-manusia yang terlibat.
Di dalam isu dakwah, saya sangat suka dengan hujung Bab 5 "Sisi-sisi yang tidak dapat ditinggalkan'' dalam bahagian "siapa yang perlu berdakwah". Bagi saya, semua umat Islam yang rasa selesa dalam kelompok sendiri harus membacanya. Penulis menceritakan pengalaman beliau di Saint Petersburg bergaul dengan orang-orang Uzbekistan. Untuk pengetahuan semua, Imam Bukhari yang terkenal dengan kitab Sohih Bukhari berasal dari sana. Bukhara adalah merupakan bandar di dalam Uzbekistan. Tetapi sedihnya kebanyakan orang Uzbekistan yang penulis bergaul sangat kurang kefahaman dan praktis mereka dalam Islam. Mereka tidak berpuasa dengan konsisten dan malah ada juga yang meminum arak. Pada pendapat penulis, mereka hanyalah mangsa sistem sekularisma yang mencengkam wilayah mereka yang diwarisi dari Kesatuan Soviet yang komunis dan ateis. Sekiranya mereka lahir di negara yang mengamalkan Islam, dalam keluarga yang mengamalkan Islam, dan dibesarkan dengan didikan Islam mungkin mereka tidak sebegitu. Pada pendapat saya, kita sepatutnya bersyukur dengan nikmat kefahaman tentang Islam. Kadang-kadang kita ini baik bukan sebab diri kita sendiri. Kita hanya beruntung, bernasib baik sahaja. Saya dahulu macam rasa marah dengan kenalan-kenalan yang tidak solat tetapi saya rasa mungkin isu itu berakar dari didikan zaman kecil lagi. Dari marah saya menjadi kasihan.
Di sebalik kisah sedih tadi, penulis berkongsi juga kisah yang baik tentang orang Uzbekistan, bernama Hamidullah. Beliau merantau mencari kerja, sementara itu beliau membuka kelas pengajian al-Quran percuma di masjid. Begitulah semangat Islam yang ada dalam diri beliau. Penulis juga disapa oleh orang tua di sana yang masih belajar iqra, mengenal huruf arab dan mengatakan kita sangat beruntung. Bagi saya kisah ini sepatutnya memberi semangat dan keinsafan tentang diri sendiri. Adanya insan-insan ikhlas seperti Hamidullah, Islam akan bersinar semula dan sama ada kita terlibat atau tidak, janji Allah pasti datang.
Untuk pengetahuan penulis, saya berkongsi kisah ini dengan seorang pemuda yang terlibat dengan tabligh. Saya jumpa pemuda itu di surau ketika saya berehat, menunggu isteri saya di klinik kesihatan. Ketika itu saya memang tengah membaca buku tuan penulis, dan saya gembira dapat berkongsi kisah orang Uzbekistan ini dengan pemuda tersebut.
Politik
Bagi saya bab 10 "Kritik terhadap politik tempatan dan antarabangsa" adalah bab paling panjang dalam buku ini. Saya paham apa yang penulis cuba sampaikan. Apakah itu demokrasi? Demokrasi ini sistem Islamkah? Jika Islam benarkan, acuan yang bagaimana yang boleh? Bagi saya , semua manusia perlu faham politik ini bukanlah isu 0 atau 1 semata-semata.
Kebanyakannya dalam ''grey area''. Kalau seseorang terlalu jumud dalam isu politik, bagi saya dia tidak membaca. Isu politik juga sangat penting untuk kita terbuka. Di zaman sahabat, gerakan Syiah ini adalah lebih kepada gerakan politik, kini ia berubah kepada gerakan agama yang bagi saya sudah menyeleweng kefahaman mereka tentang Islam.
Dalam topik ini saya suka isu American Exceptionalism. Saya rasa ini skop besar seperti melihat bumi dari jauh jugak untuk kita memahami isu politik dan demokrasi dengan lebih luas. Bagi saya, isu exceptionalism dan rasa exclusive  ini pun terlibat dalam gologan kecil juga, seperti rasa kelompok sendiri lebih baik (keluarga, politik, bangsa) dari kelompok lain.
Antara topik dari sudut pandang yang jauh yang dibawa penulis adalah tentang autobiografi Nelson Mandela, "Long Walk to Freedom" dalam isu menangkap imiginasi rakyat biasa. Bagi saya semua rakyat perlu tahu tentang kisah ini supaya kita boleh bertanya pada diri sendiri. Betul ke ahli politik ini ambil kisah tentang kita seperti Nelson Mandela?
Isu kesatuan juga dibincangkan. Berpecah memang melemahkan sesuatu organisasi, tetapi memang menjadi lumrah manusia akan berbeza pendapat. Dalam bab kritikan tentang perpecahan pegerakan Islam dan parti politik, penulis ada memberi contoh bagaimana negara Eropah Bersatu membentuk European Union, dan berjaya membawa wilayah mereka menjadi satu kuasa kuat yang mampu menyaingi hegemoni Amerika walaupun sebenarnya mereka berbeza.
Topik politik ala Machiavellianisme juga suatu yang baru untuk saya. Quote "it is much safer to be feared that loved'' itu sangat tepat. Penulis menerangkan hasil kajian Machiavelli tentang sejarah-sejarah politik dahulu, bagaimana kuasa pemerintahan boleh jatuh dan bagaimana ia boleh berkuasa dengan stabil. Point penting dari hasil kajian beliau adalah moral dan politik adalah sesuatu yang tiada kaitan.
Perjuangan
Semua manusia adalah pejuang, pentingkan hal diri sendiri juga adalah perjuangan. Tetapi kita perlu lebih dari itu. Penulis membawa kisah dari buku seorang penulis, Profesor Norman G. Finkelstein bertajuk "The Holocaust Industry" . Finkelstein mengkritik Israel dalam buku dan hasil kajiannya tentang Holocaust walaupun beliau adalah seorang Yahudi. Beliau aktivis yang aktif berjuang untuk hak rakyat Palestin. Begitulah contoh yang patut kita ambil. Seorang yang setelah mengetahui kebenaran, memeluk erat dengan pegangan itu. Fikelstein walaupun seorang Yahudi, beliau melawan bangsanya sendiri, memilih berjuang menjangkaui perjuangan peribadi. Ini pengajaran yang penting dalam tema perjuangan.
Berfikir, Berdebat, dan Memberi Pendapat
Isu berdebat ini quote ini sangat penting bagi saya.
"The most difficult subjects can be explained to the most slow-witted man if he has not formed any idea of them already; but the simplest thing cannot be made clear to the most intelligent man if he is firmly persuaded that he knows already, without a shadow of doubt, what is laid before him '' – Leo Tolstoy .
Dalam beberapa hari lepas, saya berbeza pendapat, berdebat di Facebook dan terus saya teringat quote ini.
Pada pendapat saya kebanyakan manusia sudah ada pegangan masing-masing ketika berdebat. Susah untuk kita bersemuka, berdebat untuk menjadi pendengar dahulu, memahami buah fikiran lawan kita dan kemudian berubah. Saya pernah berborak dengan penulis sewaktu di dalam pengajian di Selatan Malaysia. Penulis berkongsi cerita tentang debat Sunnah-Syiah di Perak. Penulis ada nukil kisah ini di buku beliau. Di akhir debat tersebut, pendebat Syiah berkata beliau pun tidak mahu sesat, semua orang mencari kebenaran. Penulis dan saya setuju dengan kenyataan itu. Semua orang hendak berada di pihak benar dan siapa ingin di pihak yang salah (kecuali ada kepentingan dan isu ego seperti Arab Quraish).
Kadang- kadang kita perlu tahu sebab apa kebenaran bagi orang yang lain dari kita berbeza pula. Iya hidayah milik Tuhan. Penulis juga pernah memberitahu saya yang beliau membaca buku tentang atheist, di dalam buku ini beliau nyatakan juga tentang bacaan beliau dan mendengar perbincangan orang ateis seperti Richard Dawkins. Bagi saya itu tidak salah dan mencari kebenaran memerlukan kita berfikir, menganalisa. Mungkin tersalah dalam apa-apa pendapat itu lumrah.
Penulis membawa skop pandang jauh tentang isu mencari kebeneranan dan berani untuk berfikir dengan berkongsi kisah Aristotle. Aristotle membuat kesimpulan bumi berbentuk bulat , bukan mendatar dan bumi merupakan pusat alam. Matahari, bulan mengelilingi bumi. Di zaman itu semua orang menganggap bumi ini mendatar. Kemudian, setelah manusia semakin maju dalam bidang sains dan astronomi, ternyata pandangan bumi adalah bulat betul tetapi bumi adalah pusat alam adalah salah. Namun, Aristotle masih dikenang sebagai seorang pemikir yang hebat walaupun model bumi beliau tidak tepat sepenuhnya. Beliau adalah seorang pemikir yang berani.
Teringat saya tentang tulisan komen di facebook. Di dalam isu Syiah, seorang ustaz membawakan hasil kajian beliau dengan dalil-dalil dari sejarah dan juga bukti tentang salah faham Syiah, tentang agama, dan kenyataan-kenyataan dari pihak Syiah. Kemudian seorang memberi komen yang berbunyi begini:
"Takkanlah Tok Guru tak tahu tentang ini. Aku tak percaya kau. Aku lebih percaya Tok Guru aku".
Begitu dangkalnya manusia sebegini. Tidak mengunakan anugerah akal dari Tuhan untuk berfikir, hanya mengikut sahaja. Saya sangat marah ketika membaca komen tersebut. Saya yakin saranan membaca dalam Islam juga bermaksud membaca, menganalisa dan berfikir. Itulah saranan yang pertama dalam Islam dan sangat cocok untuk zaman ini. Owh isu fictional reality juga menarik.
Ekonomi
Penulis memberi penerangan tentang Kapitalisme dan Komunisme. Ada istilah-istilah baru yang saya dapat belajar seperti kaum proletariat, borjuis dan nama-nama seperti Adam Smith dan Karl Marx. Walaupun pemikiran komunis, sosialis agak radikal kerana isu tidak percaya kepada kewujudan tuhan, tetapi idea komunis ada menyumbang juga dalam sistem sekarang. Sistem bekerja 8 jam sehari merupakah hasil perjuangan idea tersebut. Saya baru tahu tentang itu setelah diterangkan oleh penulis di dalam buku ini.
Antara topik yang menarik bagi saya adalah kajian dari buku bertajuk "Why Nation Fail". Ia adalah kajian berkenaan faktor sesebuah negara maju dari segi ekonomi. Adakah faktor geografi, hasil bumi, atau faktor lain? Kesimpulan buku tersebut, faktor terbesar adalah dari polisi negara dan institusi politik negara tersebut. Polisi yang elok membuat rakyat kreatif. Saya ada kawan yang cemerlang dan ada idea yang bernas dalam bisnes. Sekarang beliau berjaya juga (bukan niaga kedai makan atau jual produk kecantikan).
Penambahbaikan
Saya tahu sebahagian dari kandungan buku adalah dari blog penulis. Ada sebahagian topik penulis mengunakan ganti nama diri aku, kebanyakan gunakan perkataan saya. Mungkin perlu selari?
Kemudian, saya rasa kalau disusun kembali sebahagian tajuk dalam tajuk besar lagi baik. Seperti tajuk dakwah dan kemudian subtopik pandangan penulis, tajuk politik, dan ada subtopic pendapat penulis. Tetapi saya faham konsep buku ini, seperti travelog. Buku Ustaz Hasrizal berbentuk begini juga. Ada satu perengan yang saya rasa kurang jelas. Muka surat 263, perengan ke-3.
Kesimpulan
Terakhir, saya berharap 10 atau 20 tahun akan datang penulis dapat mengkritik padangan penulis sendiri yang penulis rasa mungkin isu sekian-sekian sudah berubah atau tersalah. Haha review buku seperti sinopsis pula. – AAS.
Tulisan ini merupakan ulasan bagi buku "Berfikir Tentang Pemikiran" oleh Syed Ahmad Fathi, terbitan The Independent Insight pada tahun 2018. Ulasan oleh saudara Ahmad Akmal bin Sabri ini pertama kali disiarkan di laman Goodreads.com pada 16 Disember 2019.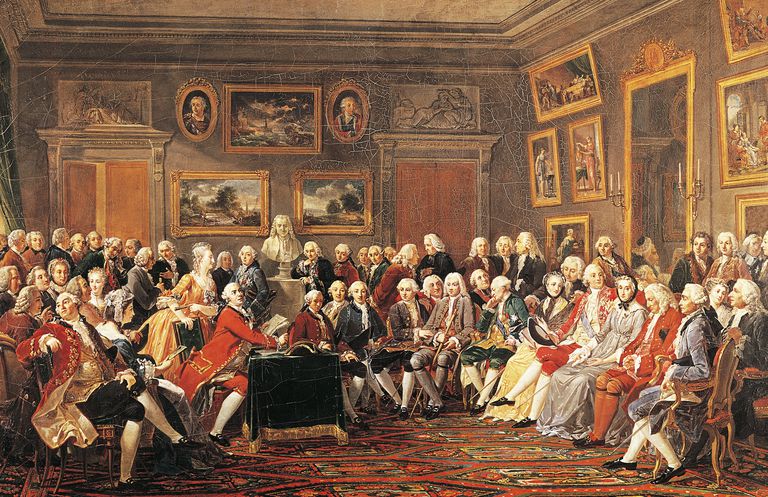 Kami mengalu-alukan cadangan atau komen dari pembaca. Sekiranya anda punya artikel atau pandangan balas yang berbeza, kami juga mengalu-alukan tulisan anda bagi tujuan publikasi.