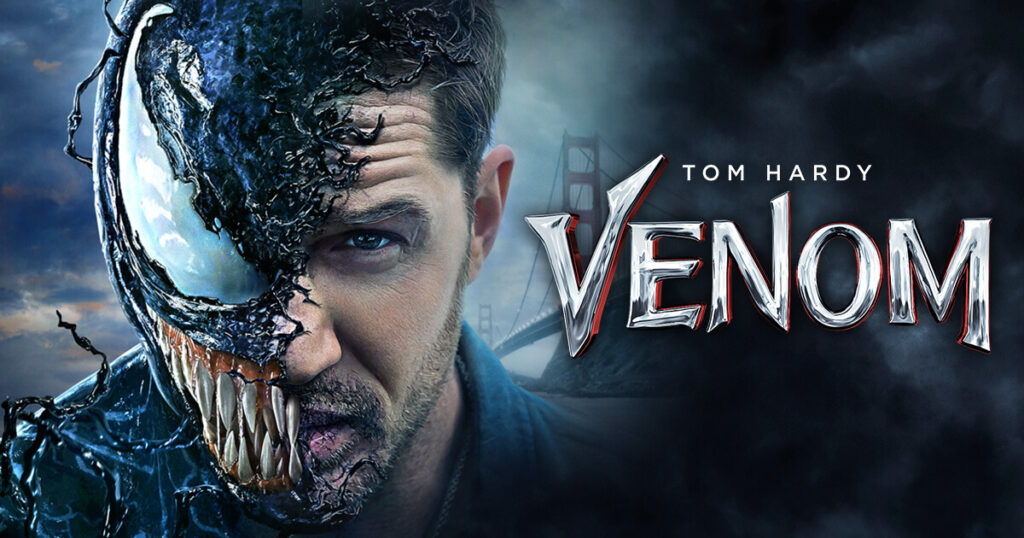 Venom merupakan sebuah filem yang ditayangkan pada tahun 2018, ia adalah salah satu filem hasil adaptasi dari komik Marvel. Ia dilakonkan oleh Tom Hardy sebagai watak utama yang melakonkan watak seorang wartawan bernama Eddie Brock. Brock mendapat kuasa luarbiasa apabila sejenis makhluk asing yang dipanggil symbiote memasuki dirinya. Artikel ini bukanlah bertujuan untuk memberi review berkenaan dengan filem ini, tetapi ingin membincangkan beberapa tema yang ada di dalam filem ini.
Penerokaan angkasa lepas
Dalam filem Venom, babak awal adalah berkenaan dengan kapal peneroka angkasa yang terhempas ketika pulang mendarat di bumi. Tema penerokaan angkasa lepas bukanlah sesuatu tema asing, malah ia kini sudah menjadi tema yang sangat tipikal. Namun tema ini sebenarnya sangat berkait dengan realiti. Ia merupakan sains fiksyen yang kini telah menjadi science fact. Antara penulis sains angkasa kegemaran saya adalah Carl Sagan, dan bukunya yang saya kira sangat padu adalah Pale Blue Dot. Sagan menyatakan bahawa manusia sememangnya dilahirkan sebagai pengembara, peneroka, wanderer. Sejak awal zaman, manusia berpindah-randah, meneroka lautan, padang pasir, gunung-ganang, dan kini, angkasa lepas. Bagi Sagan penerokaan angkasa bukan satu pilihan tetapi keperluan.
Pertambahan populasi bumi
Dalam satu babak, watak antagonis Carlton Drake, yang dilakonkan oleh Riz Ahmed, menyatakan bahawa motivasinya adalah untuk kebaikan bumi, perlunya mengawal populasi manusia. Ini juga merupakan tema yang tidak asing, pastinya kita terfikir watak Thanos dalam filem Avenger yang mempunyai motivasi yang sama. Jadi apakah status perkembangan populasi dunia?
Sebenarnya pengawalan populasi wujud dalam dunia realiti, walaupun mungkin bukanlah sekejam apa yang dilakukan Drake atau Thanos. China sebagai contoh melaksanakan dasar 1 keluarga 1 anak bagi mengawal populasi. Namun sekiranya anda mengikuti wacana populasi dunia, terutamanya dari Prof. Hans Rosling, sebenarnya populasi manusia dibumi telah mencapai pertumbuhan puncak pada tahun 1962 hingga 1963. Dan sejak sekitar tahun 1990, sebenarnya pertumbuhan populasi manusia menurun setiap tahun.
Dualiti manusia
Terdapat banyak lagi tema menarik dalam filem Venom, seperti sifat dualiti manusia apabila Drake berbincang dengan Venom di dalam minda. Minda manusia merupakan satu entiti lain, kita sering berbincang (perbincangan ruh dan minda) di dalam diri, sesetengah orang memanggilnya monolog. Buku tulisan Eckhart Tolle, The Power of Now, banyak berbicara berkenaan sifat dualiti ini, sangat menarik jika anda berminat lebih lanjut.
Tema-tema lain
Banyak lagi tema yang ada didalam filem ini seperti percintaan, persahabatan, pengorbanan, kesetiaan pada idea, moral, etika, juga keberanian untuk mengambil risiko. Namun mungkin akan kita perbahaskan dihari lain sekiranya kita mempunyai masa.