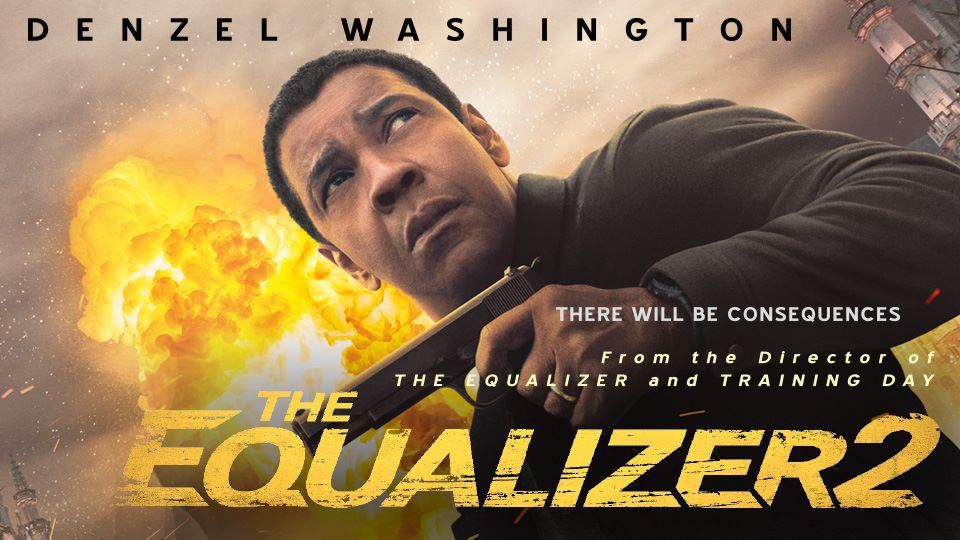 Di kala dunia sedang marak dengan kemarahan berkenaan pembunuhan George Floyd yang menjadi simbol penindasan terhadap African American, filem The Equalizer 2 (2018) lakonan mantap Denzel Washington sedikit sebanyak membangkitkan nilai kehebatan bangsa mereka di persada perfileman. Amaran awal, reviu ini mungkin mengandungi spoiler.
Opening scene filem ini dimulakan dengan permandangan kerta api lama yang di Turki menuju ke Istanbul. Bagi saya secara peribadi, mana-mana filem yang bermula dengan babak kereta api semacam mempunyai aura hebat yang tersendiri, menarik dari segi cinematography. Mengingatkan kita tentang filem-filem seperti Harry Potter dan Narnia. Kepada saya secara peribadi mengingatkan saya tentang kereta api Krasnaya Strela yang selalu saya naiki dalam pengembaraan saya di Rusia satu ketika dahulu.
Salah satu kelebihan menonton filem adalah ia membantu kita melihat perspektif lain, yang tidak mungkin dapat kita lihat dalam kaca mata kehidupan peribadi kita. Filem ini sebagai contoh membawakan perspektif seorang pesara agen perisikan keselamatan bernama Robert McCall. Setelah bersara, beliau memilih untuk hidup sederhana dengan menjadi pemandu kereta. Dalam masa yang sama beliau menggunakan skil yang dia ada untuk membantu masalah penumpang-penumpanya terutamanya dalam kes-kes jenayah. Beliau juga membantu seorang anak muda untuk mencari arah kehidupan.
Salah satu perkara yang saya minati tentang filem ini adalah pembawaan main character yang suka membaca. Banyak scene-scene McCall membaca buku, meminjamkan buku, malah ada scene beliau ke kedai buku untuk mengambil buku yang dia pesan. Antara buku yang ditampilkan dan dicadangkan adalah buku tulisan Ta-Nehisi Coates Between the World and Me, yang berbicara berkenaan dengan masalah perkauman di Amerika yang mungkin dapat membantu kita memberi perspektif terhadap apa yang berlaku kepada George Floyd.
Antara perkara yang mencuit intelek saya adalah perbincangan McCall dengan Dave, apabila McCall berjaya memahami bahawa kes pembunuhan kawannya Susan Plummer adalah konspirasi dalaman yang diketuai Dave. Dave dalam hujahnya untuk menjustifikasikan pembunuhan Susan membawakan argument moral nihilism yang berpaksikan teori evolusi semulajadi (natural evolution). Bagi Dave, apa yang dilakukan hanya merupakan kehendak biologi, tidak wujud apa yang dikatakan moral, nilai, baik atau buruk. Moral nihilism bersumberkan biologi ini juga boleh kita jumpa jika kita membaca buku tulisan Yuval Noah-Harari dimana beliau mengatakan "apa-apa yang boleh berlaku dari sudut biologi adalah natural".
Filem ini bagi saya boleh dikatakan perfect kecuali ending-nya yang agak kelakar dan tidak masuk akal. Mungkin ini sahaja kritik saya terhadap filem ini. Saya tidak nampak apa perlunya Dave untuk mengekori McCall ke sebuah pulau bersama dengan pasukannya untuk dikalahkan. Jika benar Dave merupakan agen perisikan keselamatan pasti dari awal dia menyedari bahawa itu adalah perangkap. Walaupun happy ending seperti tidak masuk akal.
Begitu pekat, pembawaan isu menaikkan martabat sosial kaum African American, bukan sahaja buku Ta-Nehisi Coates, diakhir filem ini juga terlihat gambar Frederick Douglass seorang tokoh reformis sosial anti-perhambaan. Walaupun gambar tersebut kelihatan subtle dan 'seolah-olah' tidak disengajakan untuk ditonjolkan, namun bagi mereka yang mempunyai mata yang tajam dan peka dengan isu kaum kulit hitam, mereka pasti tidak akan 'terlepas' akannya.
Filem ini diakhiri dengan satu quote yang sangat powerful, apa yang perlu kita tinggalkan terhadap orang disekeliling kita, keluarga, sahabat, dan orang-orang yang pernah kita sentuh kehidupannya di dunia "I leave you the best of myself".