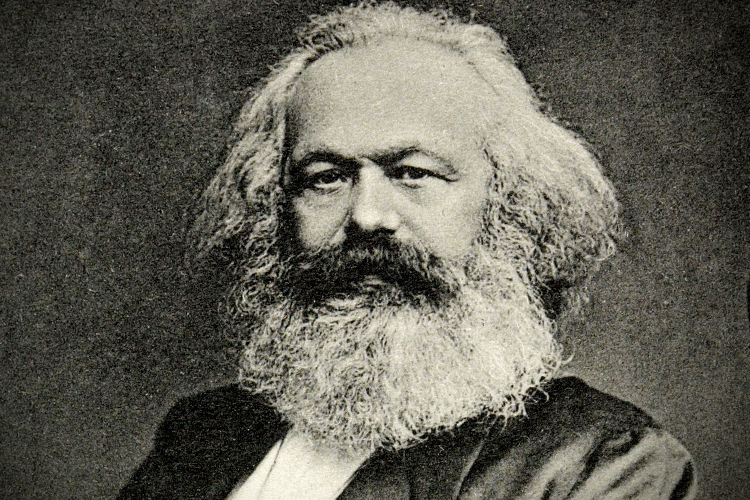 This article is a review of The Communist Manifesto by Karl Marx and Friedrich Engels. Re-published by Penguin Classics in 2015
Many thought that Communism has failed as a political system, it is perceived as an evil ideology and always associated with dictatorial regime. When we speak of Communism, what come into our mind is the brutal regime under Joseph Stalin in Soviet Union, people also will associate Communism with Mao Zedong in China. People always overlooked that actually Communism, particularly Marx's idea has a contribution, which is very essential.
The work and thinking of Marx has a profound contribution, namely 'the capitalist system has problems'. The solution however, as suggested by Marx in his manifesto might seems less feasible. The abolition of family, religion and private property as a solution suggested by Marx have been tested and failed, but through his thinking capitalism has been reformed significantly. Capitalism as we know it today, have changed significantly, it is not the same capitalism which exist at the time of Marx and Engels. So the question we want to look at is, why there are still significant interest in his work today? As we seen, Soviet Union has collapsed while China has embraced capitalism in their business practice.
In the manifesto, Marx noted that the capitalism foster a culture that always seek to satisfy want, new want emerged causing destruction of old industries and the birth of new industries, and to sustain itself this trend need to be continuous. Many of the post-soviet generation feels that this was true. We saw today, advertised in front of our very eyes everyday. New shoe, new fashion, new car, as if new product equals to good products. Instead of using what we have that is still operating, we are urged to throw it away and buy new product instead. This culture of consumerism which was fostered by capitalism led to fast depletion of natural resources and destruction of the environment in industrial scale.
The crisis capitalism brought, as highlighted by Marx is over-supply and over-production. Most people will ask, whats the bad thing if we have more than enough to feed ourselves? The answer to that question is the distribution of wealth. On state level, we can see that many of the rich people live their life lavishly, they throw away foods which is still consumable. On the same time, we have the poor people, who barely have anything to eat for the entire week. This problem does not confine to specific state or nation only, globally we can see some nation are very rich, while others are very poor. The system does not distribute wealth sensibly.
Marx also highlighted on how the system enriching few people, while wages decline. "Extensive used of machinery and division of labor" destroyed what Marx identified as "charm for the workman". In other words, they were forced to do things without much thinking, and the value of workmanship has been lost. In the old time, carpenter build a furniture, he can saw his labor transform raw material into finished products. He can have a sense of satisfaction seeing his workmanship. This is not the case today, where the division of labor has been applied on a global scale. Take computer. The chip might be manufactured in Israel, the screen might be outsourced to a company in Malaysia, the keyboard might been design in Germany and manufactured in Vietnam. All of these parts then shipped and assembled in China. Workers from each of the countries can't see the finished product, they did not shared the feeling of satisfaction as their ancestors did.
The clash Marx noted, is always arises from 'class antagonism' where in many places workers club together to form union to demand for their right. Often the struggles broke into riots. Capitalism often concern with profit and capital gain from any mode of adventure and manufacture. If a job can be outsourced somewhere with less labor cost, this is good in capitalist point of view. It does not concern on the wellbeing of workers of impact to society.
These are the reasons why people still looking into Marx's thinking today. While he might don't have a feasible solution, Marx diagnosed the Capitalist system and show us the flaws. Through his writing we saw what was needed to be look into more detail. While he has open the way, it is up to us today to find the suitable remedy.
Author of several books including Berfikir Tentang Pemikiran (2018), Lalang di lautan Ideologi (2022) and Dua Sayap Ilmu (2023). Fathi write from his home at Sungai Petani, Kedah. He like to read, write and sleep.