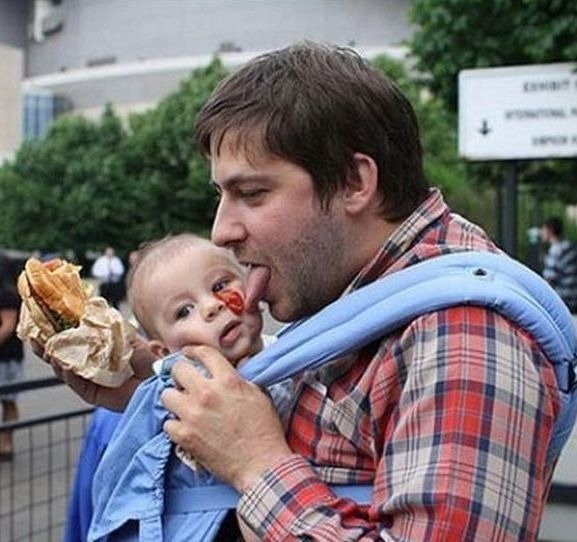 When you enter a marriage, many thought that their life will change drastically. In many cases, it is not the case. Life continue in usual rhythm except for minor twist and tweak here and there. But when life gave you, your first child – that is when your life will turn upside down. That is when you cease to live life with many personal time.
The first few month will take you on a roller coaster. You will learn how to sleep 2 hours a day – or no sleep at all. The quiet house will be bless with a background music of a crying baby, either hungry for milk, have a wet dryers or simply want a hug and feel the warmth of your body. This is also a period when you start seeing the true color of your partner, how she handle the pressure, how she think when problem arise – as a husband, you also will slowly show your true nature – the limit of your patience.
Luckily you are not alone. Fatherhood has been a common misery (or blessing, depending on your view) for men since the beginning of time. One way of understanding this turbulent period of life is by talking to fellow fathers. This is where 'The Councils of Dads' written by Bruce Feiler came in handy. Written with a very funny phrases, you will understand that what you endure is nothing but normal. Every father have their own experience handling that cute little monster, and by sharing stories and experiences, we will be more equipped physically and mentally to handle them.
This article is a review on a book title 'The Council of Dads: A Story of Family, Friendship & Learning How to Live' by Bruce Feiler. Published by William Morrow, 2011.
(Visited 149 times, 1 visits today)
Author of several books including Berfikir Tentang Pemikiran (2018), Lalang di lautan Ideologi (2022) and Dua Sayap Ilmu (2023). Fathi write from his home at Sungai Petani, Kedah. He like to read, write and sleep.