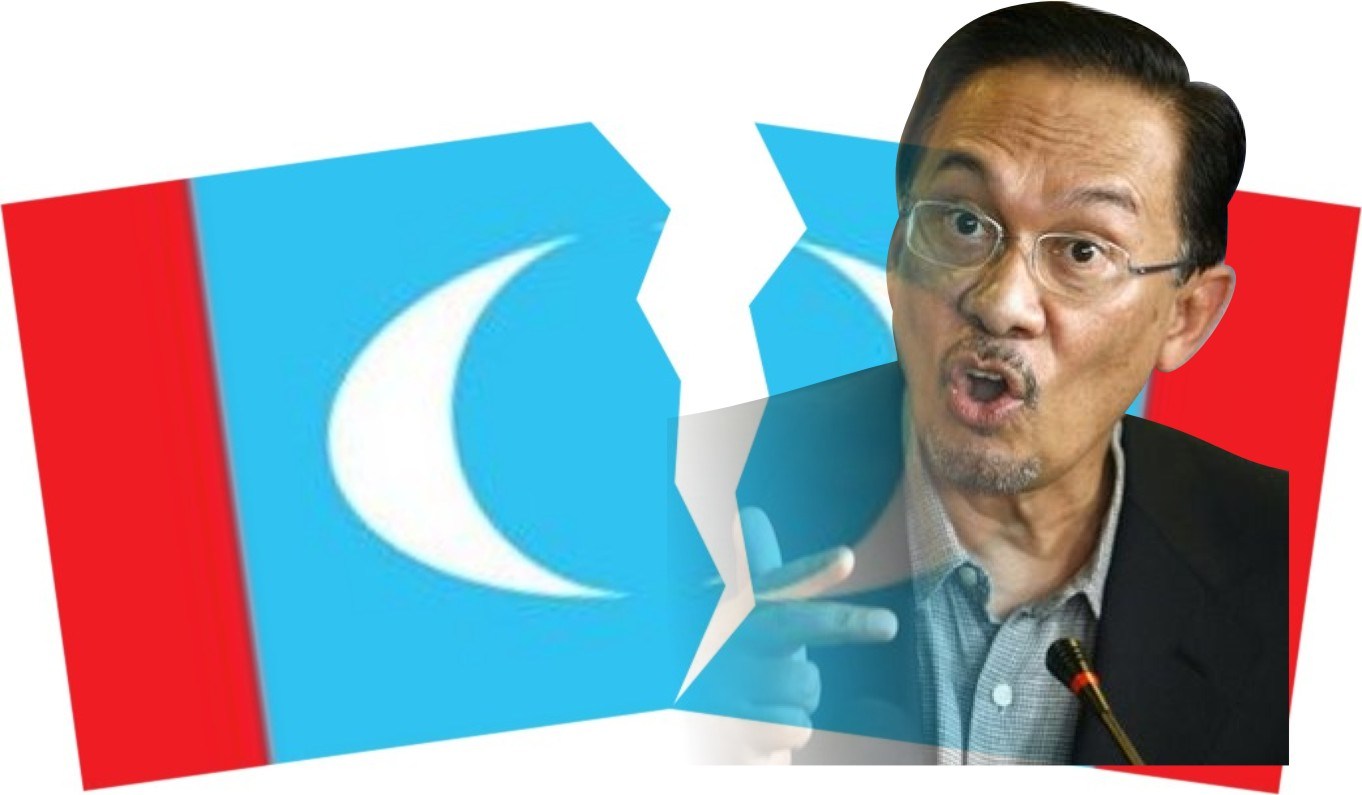 Saya selalu terfikir, apabila orang mempersoalkan Tun Mahathir sebagai mengamalkan nepotisma apabila Mukhriz masuk ke dalam areana politik dan menjadi figur yang berjaya hingga mendapat jawatan menteri besar  Kedah. Tapi dalam masa yang sama tidak sedikitpun mengkritik penglibatan isteri dan anak Anwar dalam politik. Perkara ini memuncak dalam pemikiran saya apabila, dalam wawancara bersama Al Jazeera, Wan Azizah berkata beliau bersedia menjadi 'seat warmer' sementara menunggu Anwar mendapat pengampunan dan keluar dari penjara. Seolah-olah, logik PKR, jawatan perdana menteri Malaysia seperti pemain bola sepak, boleh ditukar ganti dalam kalangan ahli keluarga sesuka hati.
Langkah Kajang yang gagal, seolah-olah tidak memberi pengajaran kepada PKR. Bagi saya Langkah Kajang merupakan satu strategi yang sangat memalukan, ia merupakan titik di mana saya berhenti melihat bahawa PKR serius dalam memperjuangkan agenda rakyat. Sebaliknya sibuk dan tergesa-gesa mahu menaikkan Anwar dengan apa juga cara. Penyingkiran Tan Sri Khalid juga merupakan titik utama yang menyebabkan saya melihat PKR sudah tiada lagi 'moral compass', sanggup menggunakan strategi fitnah dahulu, 'damage done', kemudian minta maaf secara terbuka apabila kalah di mahkamah.
Saya tidak menafikan kredibiliti Anwar yang merupakan satu figur yang mampu menjadi broker penyatuan parti sekular dan parti Islamis dalam mengalahkan status quo. Ketiadaan Anwar merupakan mempunyai kesan serius dalam pakatan pembangkang, yang akhirnya berakhirnya dengan pembubaran dan penubuhan pakatan baru. Namun, saya melihat sudah sampai masanya PKR menampilkan tokoh baru, 'next in line', jika mereka serius memperjuangkan agenda rakyat. Seharusnya mereka memikirkan 'plan B' jika pemimpin utama ini tidak dapat lagi mengemudi perjuangan.
Kebanyakan rakyat semakin lama, mula tertanya-tanya, adakah hanya Anwar sahaja yang boleh menjadi perdana menteri? Perkara ini menjadi lebih memalukan apabila dalam Kongres Nasional PKR, setelah menjemput PPBM kedalam pakatan baru, semua pemimpin utama mengangkad plakad 'Anwar PM ke-7' kecuali Tun Mahathir, TS Muhyiddin dan DS Mukhriz. Seolah-olah mereka ingin memalukan PPBM, namun signal yang diterima rakyat adalah PKR masih belum boleh 'move on' dengan Anwar.
Yang terbaru adalah isu kerjasama dengan PAS, kritikan pimpinan tertinggi PKR sendiri terhadap pengarah strategik mereka yang juga pengasas INVOKE. Persengketaan dua kem dalaman PKR, membuatkan rakyat terus tertanya-tanya, adakah perjuangan PKR adalah sekadar untuk individu-individu tertentu sahaja?
Imej kredit: My News Hub
Author of several books including Berfikir Tentang Pemikiran. Fathi write from his home at Sungai Petani, Kedah. He like to read and sleep.