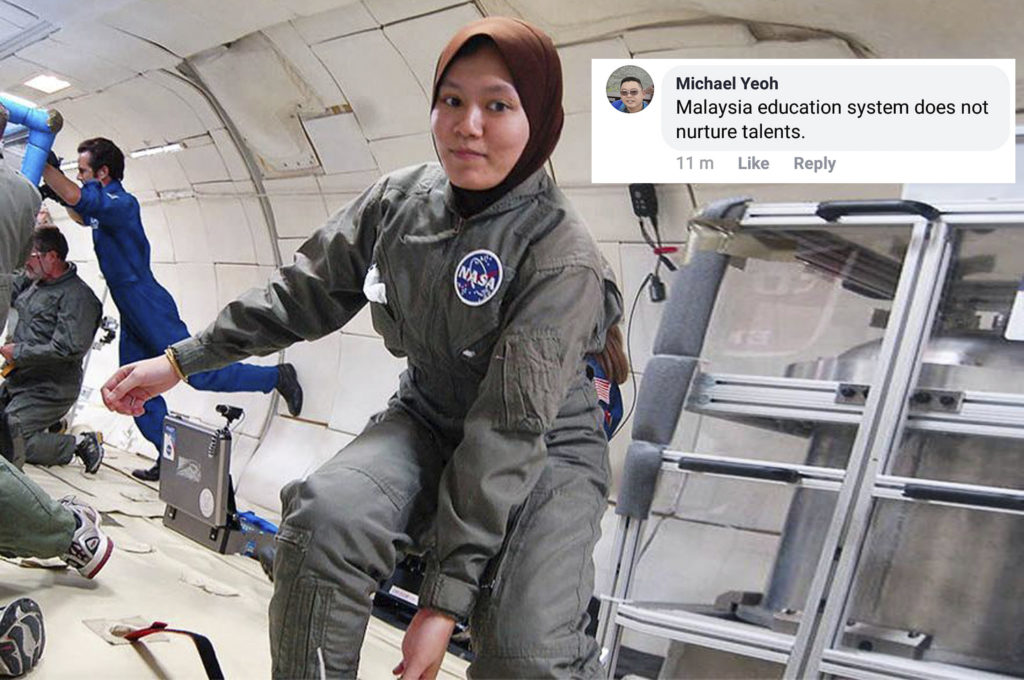 For almost a week now Malaysiakini joined liberal media outlets attacking our education minister. Malaysiakini trying so hard, publishing Op-Ed on daily basis attacking Maszlee. Its funny in some way looking at their behaviour.
I'm not a fan of Maszlee, I really not. So I will not use the pathetic tagline such as "A rakyat just like you", like the one did by the PPBM member working in the ministry trying to disguise himself as an ordinary people.
As usual the commentators joined in spewing hatred in the comment section, a hatred that has been sown by the liberal media all along. I don't need to mention the race of this hate spewing commentators, its obvious, you can look at it yourself.
I'm intrigued by one of the comment by Michael Yeoh, that our education system does not nurture talents, is it?
We have Dr. Wan Wardatul Amani the first Malaysian to launch a NASA satellite. Our astrophysics PhD student Nur Adlyka Ainul is a member of a team that discovers hidden supermassive black hole, an achievement which broke the internet. We also have sent our own astronaut to space!
If we look at their school background, they came from national school system. Adlyka went to Sekolah Rendah Kebangsaan Sultan Abu Bakar (2) Muar and Sekolah Menengah Kebangsaan (Perempuan) Sultan Abu Bakar. Our astronaut went to MRSM Muar. They are the product of national school system.
Of course our school system has flaws, no education system in the world is perfect, not even the Finnish system. But that does not mean that we did not nurture talent. We should always improve and enhance them.
But when you did not like apple and went to say that apple is not a fruit. You are nowhere near to any talent.
(Visited 157 times, 1 visits today)
Author of several books including Berfikir Tentang Pemikiran (2018), Lalang di lautan Ideologi (2022) and Dua Sayap Ilmu (2023). Fathi write from his home at Sungai Petani, Kedah. He like to read, write and sleep.