When I decided to start tracking my expenses more seriously couple years back, I always ended up wondering where my money goes to at the end of the month. I used to called the missing money as "the black spot". During that time everything was limited and the apps store was not as fancy as today. Thanks to the technology, now we can see various mobile applications that are really useful in managing our day to day expenses. Here are the top 5 financial applications that I used over the years.
1. Spending Tracker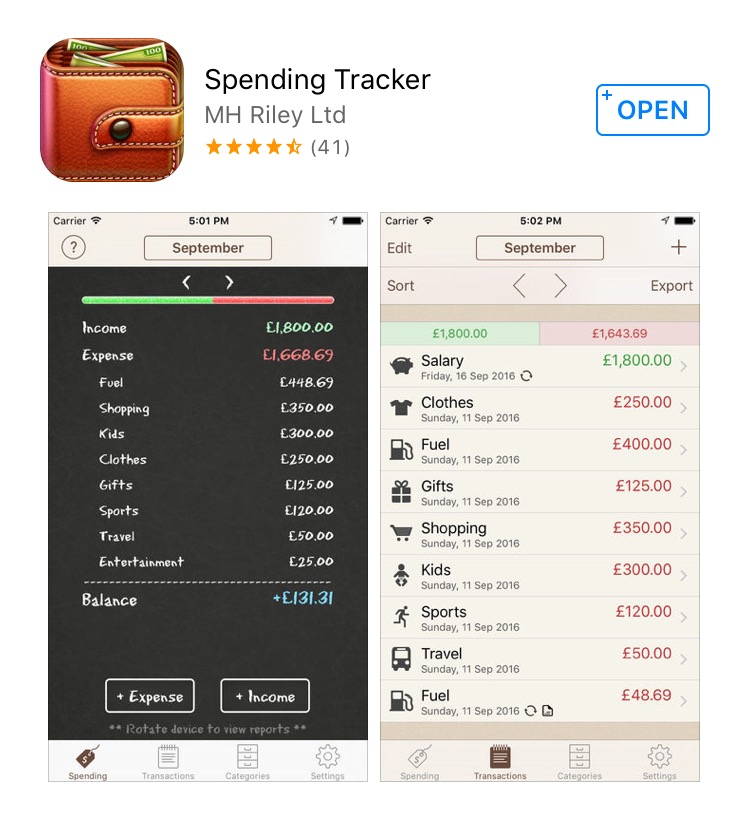 Platform : ios / Android
Price : Free with ads / RM 12.90 Premium
Pros : You can set your weekly or monthly budget, depending your spending pattern. I used to use this app to track my daily micro expenses. You can upgrade your account to premium to get more function such as repeating transactions, auto syncing, export to CSV & PDF and of course, ads free.
Cons : You can't keep track your savings and debt. No inter device syncing
2. Checkbook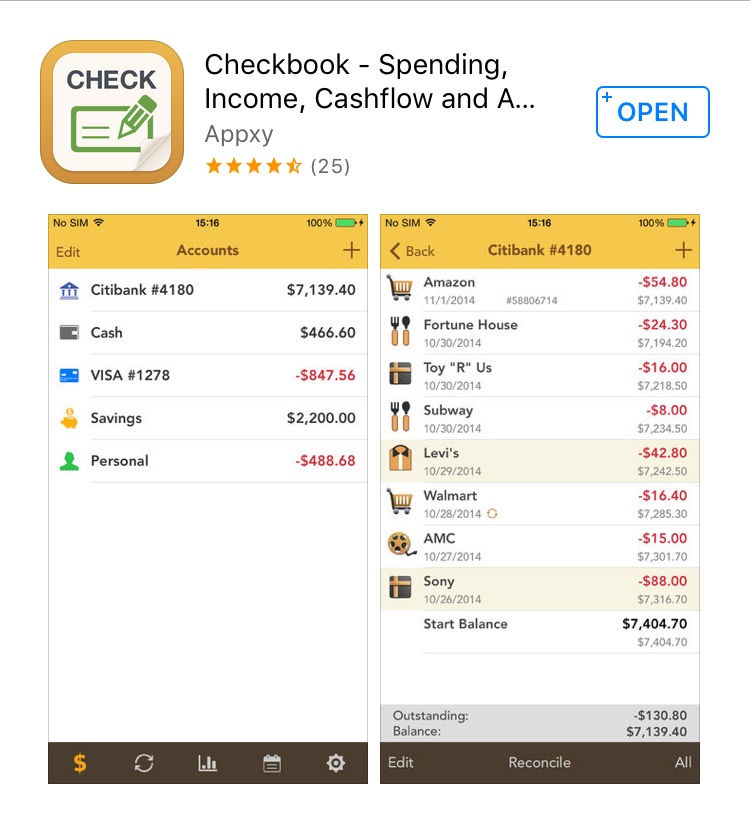 Platform : ios / Android
Price : Free with ads / RM 12.90 Premium
Pros : With this app you can see your current account, your remaining debt, and your total savings in one page. This app helps me to know my financial health, so I could make a "rough" budget plan. You also can export the data in CSV, HTML and QIF.
Cons : No inter device syncing, unattractive layout
3. CoinKeeper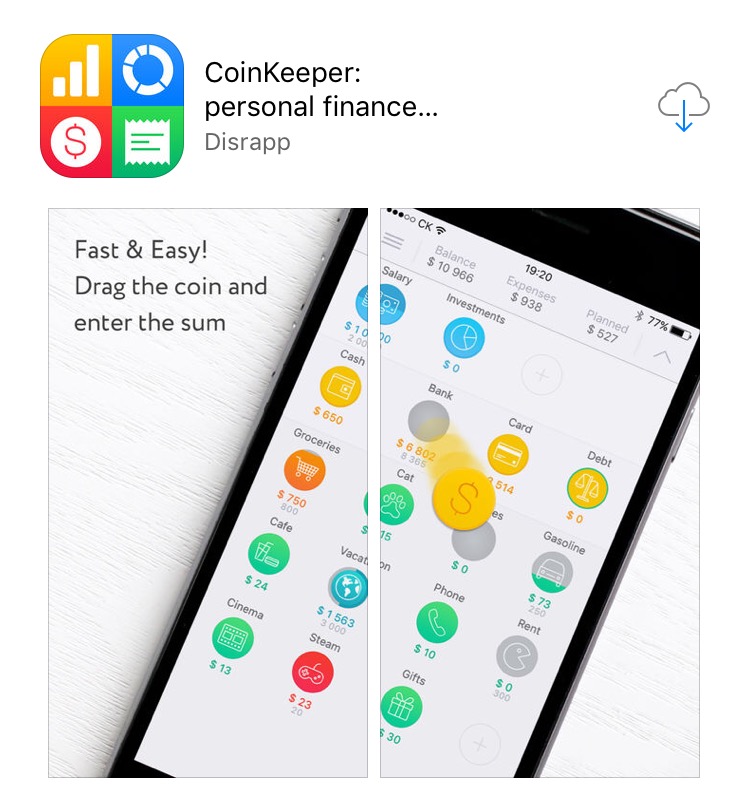 Platform : ios / Android
Price : Free with ads / $3.99 Monthly Premium
Pros : The layout is absolutely stunning. You can just drag the coin shape for any category to record your expenses or transferring money between multiple bank accounts.I can say that this app is very user friendly. Addition to that, you can view a chart of your expenditure which is a cool feature in case you are a chart lover.
Cons : 4 dollar a month is quite expensive for me.
4. Money Lover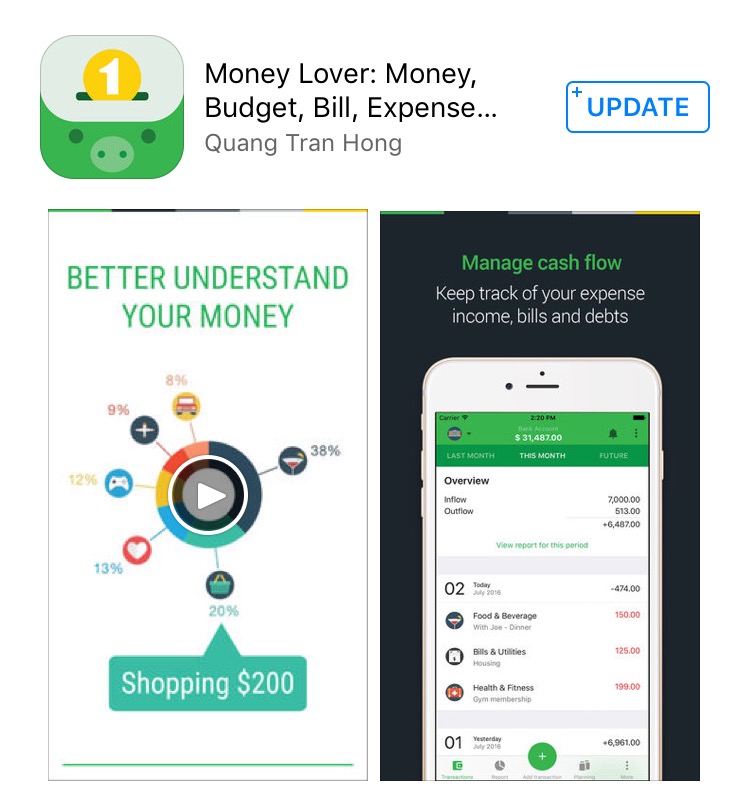 Platform : ios / Android
Price : Free with ads / RM 1.49 to RM 95 range in app purchase
Pros : This apps is neat! The appearance is interesting and easy to use. The feature that I like most is this app has a section "Planning" on it. You can plan your savings target, your bills, your debt and also recurring transaction. Other than that, it also have really cool icons of the banks including Malaysia. Of course, you need to pay for that extra features. This is the only apps that support our local back for auto syncing for premium user. Before I forgot, you can view your account on desktop too. Ain't that cool?
Cons : Well, I don't really use this app as the layout is kind of confusing to me (only me perhaps?). Other than that, all is good.
5. Home Budget

Platform : ios / Android
Price : Free for lite version / RM 19.99
Pros : I love this app and I am a premium user. From the name, you can expect that this app is more suitable for household budget. This app support auto syncing between devices that registered to the budget. In my case, if there is any expenses recorded by my wife, it will sync automatically in my phone. This is really useful to keep track on household budget and savings planning. Home Budget also support desktop view for premium. The best thing is it support Apple Watch so I can view my expenses easily
Cons : Hard to keep track on debt repayment, does not allow editing through Apple Watch.
No matter which app that you use to manage your expenses, just remember the golden rule ; follow it. Any other recommended apps? Drop in the comment section.
(Visited 148 times, 1 visits today)