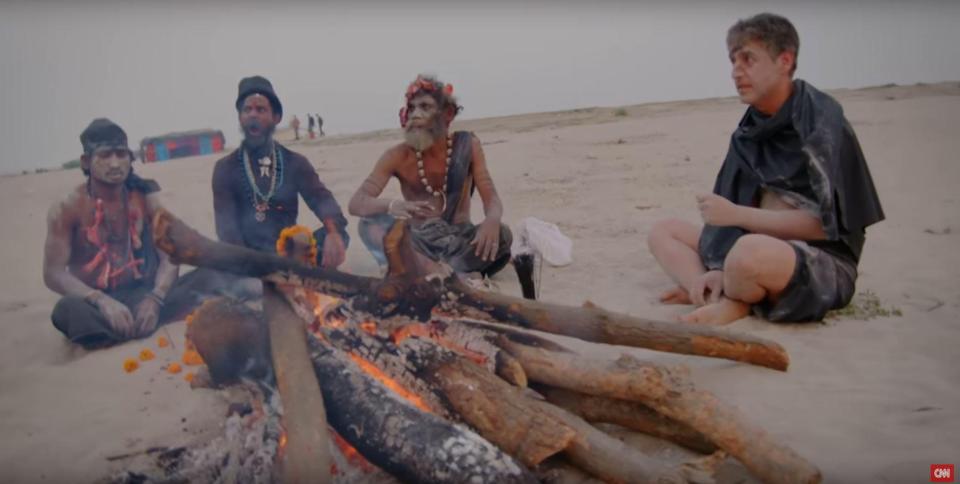 Recently, Reza Aslan has come under spotlight as he appear in CNN's program called 'Believer'. In one of the series he went to meet one of Hindhu sect called Aghori. Aghori is a small cannibalistic sect which practices were rejected by mainstream hindhuism. There he ate a slice of part of human brain and drank alcohol from a human scull. This episode spark rage among Hindhu leader as it seems to show that Hindhuism is cannibalistic, which they are not. Other Muslim also fast to condemn Reza for this act.
In this article, I would like to argue one of the comment from an associate professor in USIM, Malaysia. She wrote:
"REZA ASLAN IS NOT A SCHOLAR IN ISLAM."
Well, in some sense I agree with her. By most of the Muslim standard he might not be an ideal Muslim. He married to a Christian, drank alcohol, which is not acceptable in the Muslim's tradition. But we might need to be extra careful in dismissing him entirely. Just because somebody done a sin, does not mean we have to reject him entirely. We are not God to judge.
Definition
Of course Islam is a very large religion, according to Pew its the second largest religion on earth with estimated 1.6 billion of Muslim. Islam have crossed the boundaries of geography, ethnicity, culture and time. There are a lot of interpretation which bring much of the diversity. The diversity, of course is a coin with double side. It has a good and bad side. The bad side is, its common to accuse somebody with different interpretation as heretic, apostates and dozen other labels. I found this exercise is counter productive, I rarely join such conversation. But, I think I can made one exception this time.
So lets take a rudimentary definition of scholar, one that is easiest for us to talk and argue. Merriam-webster define a scholar as a person who has studied a subject for a long time and knows a lot about it : an intelligent and well-educated person who knows a particular subject very well. Lets agree on this easy-to-understand-definition.
A typical mindset
Its very easy to see that among Muslims we tend to discuss subject such as this thing is haraam, that person is munafeeq, that person is not an actual Muslim. Actually its very easy to criticize something, you don't even have to be an associate professor from Faculty of Medicine and Health Science. Everyone can do it, because talk is cheap. But to achieve something, to be at the top and get the criticism, is not a very easy thing to do, not everyone can do it.
When people ask her to slow down. She responded: "4 degrees define a scholar? Hmmmm." . Which I found is not critical enough. You can't past a VIVA with that kind of answer. From my perspective a professor who specialize in theology have more authority to talk about religion that an  associate professor from Faculty of Medicine and Health Science.
Publication
A scholar usually measured by the quantity and quality of its publication. Of course it is very hard to do a qualitative comparison, so lets limit our comparison with only quantitative comparison. If you search Reza Aslan in google scholar it will return 2720 results, and his publication is mainly on religion and theology. If you done your postgraduate studies, you will know how hard it is to get publish. Referring back to our definition, from my point of view Reza Aslan knows his subject very well, otherwise he will not get that much of publication. Guess how much result our associate professor has from google scholar? 52, mostly on biology and medicine. So who are more authoritative to talk about religion?
International front
Reza Aslan maybe will not qualify as a spiritual leader base on our standard definition. He is not, I can agree with that. But to dismiss him as not a scholar, is delusional. Maybe her standard of scholar is unique for herself and does not reflect the standard agreed by the international community.
One of Reza Aslan biggest contribution from my point of view, is how he help fight Islamophobia, bigotry and mis-information about Islam in the mainstream media. You can easily search his strong argument in Youtube, he supply his argument with fact not with Hmmmm. I specially like his counter argument against Bill Maher with commentaries by Cenk Uygur ( Cenk is an atheist).
Conclusion 
Reza Aslan is not an ayatollah. He is not one of the Shia 12 imam. He is not an Ulama by our standard. He is not an associate professor from Faculty of Medicine and Health Science.But he did study theology and religion seriously, and Islam is one of the religion which he studied.
I did not wrote all this in his defense because I am his fan. I only read one of his book 'No God but God', which I find interesting to read. But as I am a Muslim, so 90% of it were already known, but it surely an informative book for a non-Muslim.
I wrote it because of my conscience and my believe that we should be fair in our analysis. Fairness does not belong to only Muslim, all human have the right to be treated fairly regardless of his or her belief.
Notes:
The story on Reza Aslan and Aghori sect can be found from Daily Mail.  http://www.dailymail.co.uk/news/article-4296404/CNN-presenter-Reza-Aslan-eats-HUMAN-BRAIN.html
Islam as the 2nd largest religion can be found from Pew's research http://www.pewforum.org/2012/12/18/global-religious-landscape-exec/
Merriam-webster's definition on scholar. https://www.merriam-webster.com/dictionary/scholar
Reza Aslan against Bill Maher can be watched at The Young Turk's channel. https://www.youtube.com/watch?v=6ibKWVTFSak
Photo taken from https://www.thesun.co.uk/news/3042323/tv-presenter-eats-human-brain-during-filming-of-documentary-before-angry-cannibal-throws-own-poo-at-him/
(Visited 663 times, 1 visits today)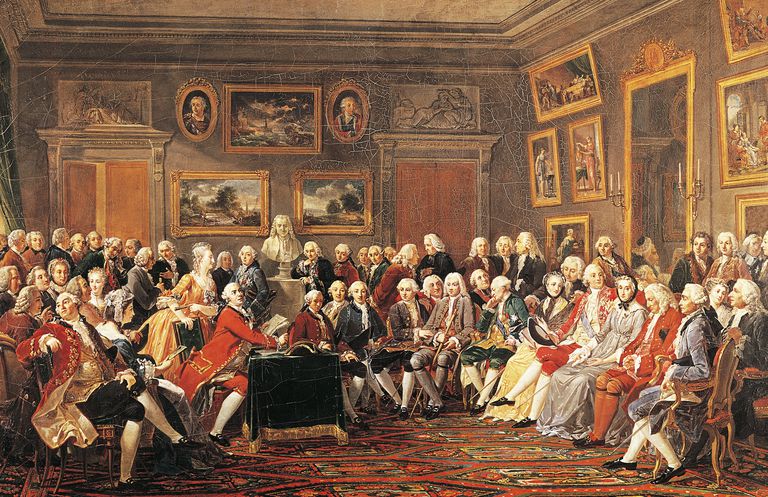 Kami mengalu-alukan cadangan atau komen dari pembaca. Sekiranya anda punya artikel atau pandangan balas yang berbeza, kami juga mengalu-alukan tulisan anda bagi tujuan publikasi.